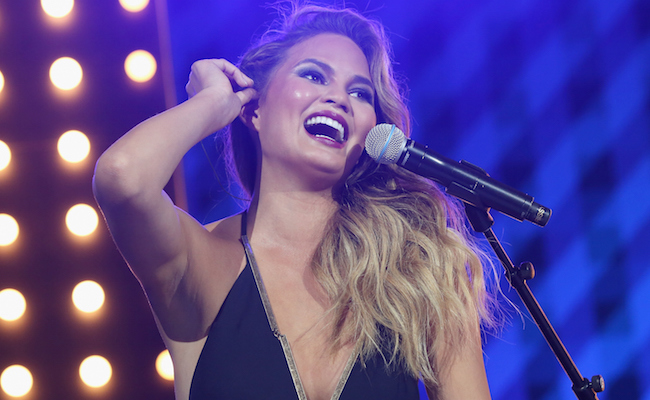 That Donald Trump, what a swell guy. He gave model Chrissy Teigen, who turned 30 years old on Monday, exactly what she wanted for her birthday: Some guy on Twitter calling her a "trashy gutter mouth woman."
On Sunday, everyone's favorite SNL host, Trump, tweeted: "Will be meeting on Monday at Trump Tower with a large group of African American Pastors. Many I know-wonderful people! Not a press event." To which the Lip Sync Battle hypewoman responded: "so don't tweet about it you twat."
It's one thing when we, with our 539 followers, call Trump a twat. It's another when it comes from a model with more than one million followers. Teigen's mentions immediately blew up — "I think I would have hit two million follows this week if I didn't have to manually block 800,000," she tweeted, followed by: "My timeline is hysterical right now. Pure patriots devastation," though that's hilarious for unrelated reasons.
Then came Trump's thoughtful birthday gift.
People with Statue of Liberty avatars have the finest taste of all, followed by egg avatars. They're the Chrissy Teigen/John Legend of Twitter.
Now Watch: Did Essena O'Neill Reveal the Truth About Social Media?