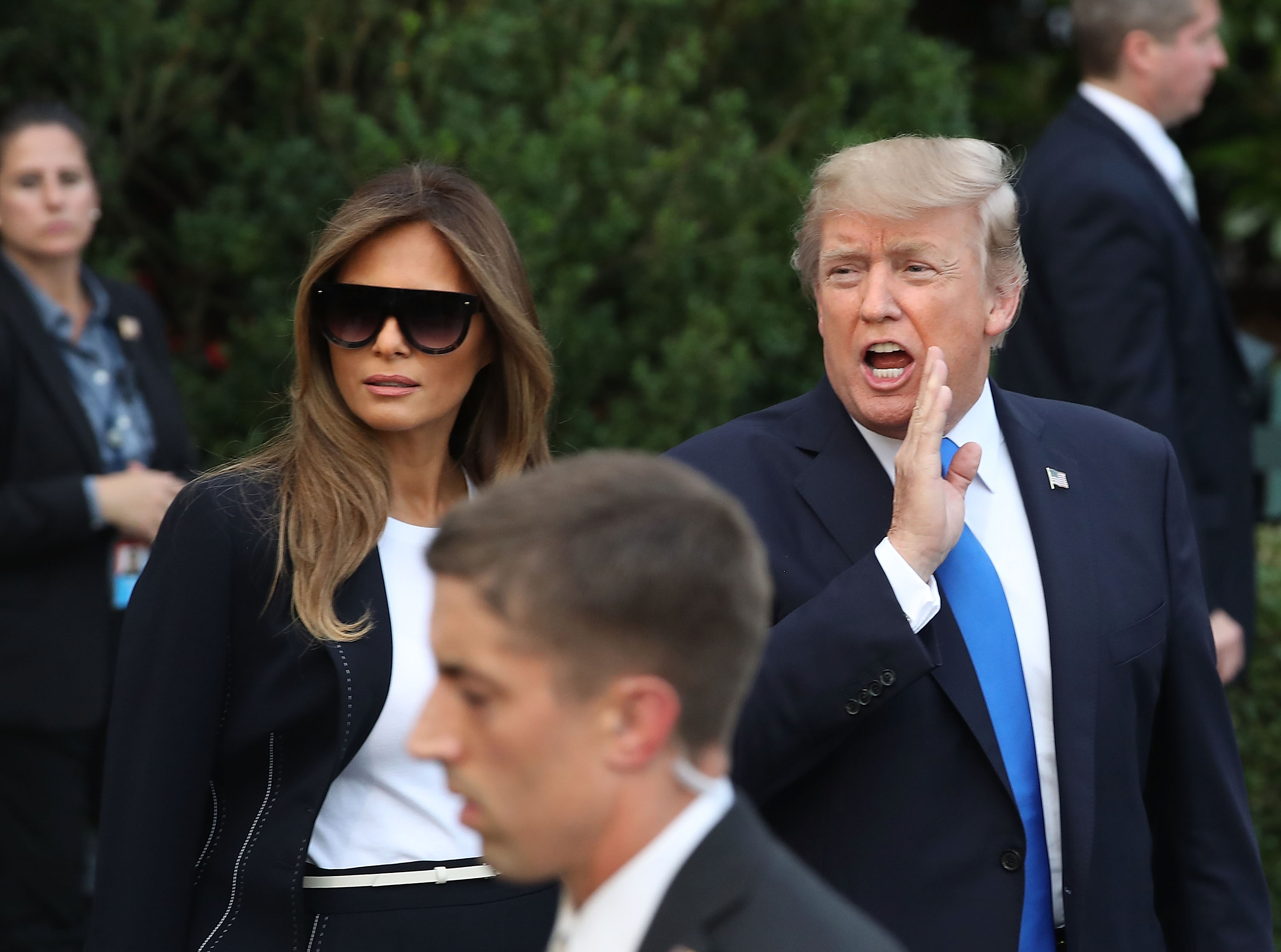 It's official— Donald and Melania Trump will not be attending the Kennedy Center Honors in December after the majority of the honorees said they wouldn't appear at some or all of the weekend's events in protest of the Trump administration. Ostensibly the reason the POTUS and FLOTUS are skipping out is to keep the attention on the artists being honored for their lifetime achievements, a gesture that the chair of the event has thanked them for in an official statement. But it might have been more accurate to say the reason was to keep the event from falling apart entirely.
Each year, the Kennedy Center "spotlights the extraordinary careers of five artists whose talent and ingenuity have enriched and shaped cultural life in America." The honorees at this, the 40th annual Honors celebration, are Carmen de Lavallade, Gloria Estefan, LL COOL J, Norman Lear, Lionel Richie. However, almost all of the five have publicly stated why they feel the need to boycott some or all of the proceedings.
Norman Lear announced earlier in August that he'd boycott an Honors reception at the White House, but not to the other ceremonies. He specifically cited the Trump administration's defunding of the humanities as his reason, saying, "This is a presidency that has chosen to neglect totally the arts and humanities — deliberately defund them — and that doesn't rest pleasantly with me."
Carmen de Lavallade said she would not be attending simply due to "the socially divisive and morally caustic narrative that our current leadership is choosing to engage in, and in keeping with the principles that I and so many others have fought for."
Richie spoke to the Today Show on Tuesday about the Trump administration, and noted he might skip the Honors entirely:
"I must tell you, I'm not really happy with what's going on right now with the controversies. They're weekly, daily, hourly…Where we are as a country right now is going backwards."
This was a swift 180 turn from the comments he'd made just a day before about how important it is for black artists to attend as an example to youth of color. LL Cool J has not spoken out about the event while Estefan has said she would attend and hoped to speak with the president about immigration. This is only the fourth time a President has skipped the Kennedy Center Honors, and it's not clear yet if the Trumps bowing out will get all the honorees back on board.
(Via The Hill / Politico / the Chicago Sun-Times)