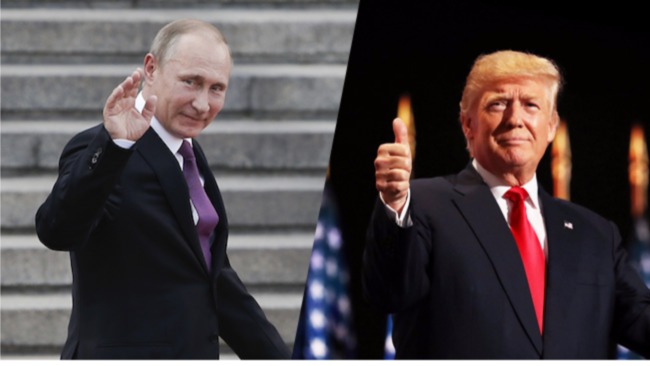 Donald Trump hopes to take his friendly tone with Russian President Vladimir Putin to the next level, as he said he wouldn't rule out meeting with him before the inauguration. On Monday, Trump told conservative radio host Michael Savage that Hillary Clinton's tough stance on Russia is one of the reasons for the two countries' tense relationship. Trump told Savage, as reported by The New York Times, how visiting with Putin before inauguration could help ease strains between the two superpowers. And Trump believes that if relations weren't so bad, a number of problems could have already been solved:
"I think I could see myself meeting with Putin and meeting with Russia prior to the start of the administration. I think it would be wonderful. She [Clinton] talks tough with Russia. She shouldn't be talking so tough. Frankly, if we got along with Russia and knocked out ISIS, that would be a good thing, not a bad thing."
Trump also discussed how many have critiqued him for his affinity with the Russian president. Trump has not been shy in admitting he admires some of the ways Putin runs his country, and he even went so far as to encourage Russian hackers to attack the Democratic National Committee. Trump also seems to believe that Putin feels insulted and maybe that's the problem that perpetuates icy relations:
"They say, 'Oh well Russia loves Donald Trump and Putin loves Donald Trump. They insult him [Putin] constantly — I mean, no wonder he can't stand Obama and Hillary Clinton. It is the worst situation that we've had with Russia since the end of the Cold War."
Tensions between the two countries have only increased the last few months with U.S. intelligence believing Russia is responsible for the DNC hack, a claim Russia has repeatedly denied.
(Via The New York Times & CNN)