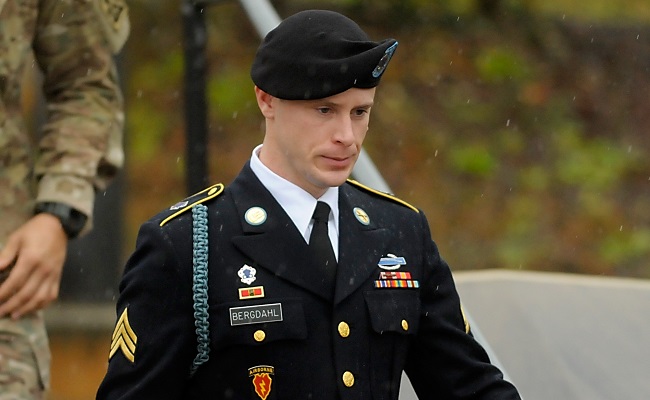 Donald Trump says a lot of things, and rarely sees any consequences from them. Now, he might have to get involved in the Bowe Bergdahl trial, because of comments he has made about the former soldier and war prisoner.
Back in January, Bergdahl's lawyers were monitoring Trump's "repeated public smears" and had filed documents in court arguing that the presidential candidate's comments at public campaign events could harm Bergdahl's ability to get a fair trial. During one rally last year, Trump said that Bergdahl was "a no-good traitor, who should have been executed."
According to the Associated Press (via the Hollywood Reporter), Bergdahl's attorneys have sent a letter to Trump asking to discuss the real estate mogul's comments. "I request to interview you as soon as possible about your comments about Sergeant Bergdahl during frequent appearances in front of large audiences in advance of his court-martial," the letter says in part.
Bergdahl is facing a military court-martial for desertion after walking off his post in Afghanistan in 2009. He was a prisoner of Afghan militants until 2014, when the United States did a prisoner swap, giving back five Guantanamo detainees for him.
The interview would determine whether Bergdahl's legal team will request a deposition or call Trump as a witness for a legal hearing. Then Trump will have to fit this testimony into his busy schedule of running for president, and testifying in that Trump University lawsuit against him.
And no word yet on whether this development will happen in time for Serial's second season, which is focused on Bergdahl.