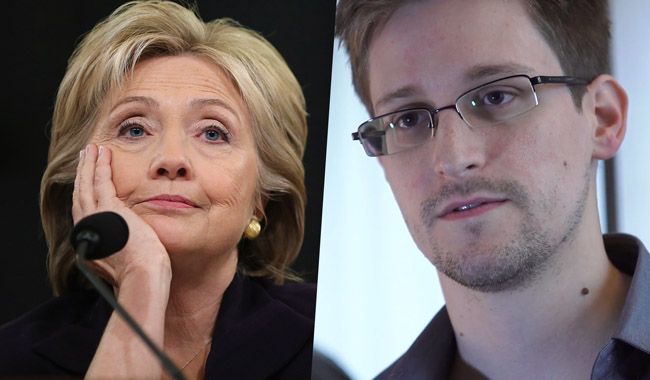 This week the FBI found that Hillary Clinton was very careless with her emails during her time as secretary of state, but that no legal action needed to be taken. It left a few scratching their heads, a few others just shrugging, and others celebrating in the streets. The outcome still wasn't favorable for Clinton and showed her actions were wrong. It also showed that there were clear issues with her protocol, but nothing legally worth hunting down. At least not for someone in her position.
Those in similar situations would face different punishment for similar acts. Take the case of Bryan H. Nishimura for example, who was hit with a hefty fine and two years probation for essentially doing something similar to Clinton and her email server, according to RT:
"He carried such classified materials on his unauthorized media when he traveled off-base in Afghanistan and, ultimately, carried those materials back to the United States at the end of his deployment," the FBI's website says. "In the United States, Nishimura continued to maintain the information on unclassified systems in unauthorized locations, and copied the materials onto at least one additional unauthorized and unclassified system."

The similarity of such case to the Clinton controversy doesn't seem to be lost on Comey. The FBI chief strongly stated that others who behaved as Clinton did wouldn't necessarily get off the hook like the former secretary did.

"To be clear, this is not to suggest that in similar circumstances, a person who engaged in this activity would face no consequences," Comey's statement said. "To the contrary, those individuals are often subject to security or administrative sanctions. But that is not what we are deciding now."
That might be why a guy like Edward Snowden is tweeting out reactions to the ruling that look like this:
It's not the first time Snowden has spoken about the situation, providing a clearer statement earlier in June in reference to comparisons between his situation and Clinton's:
Even better is how harsh she was against him when asked her opinion on his situation. Snowden has blood on his hands according to Clinton, which makes you wonder what she has on her hands from her time as secretary of state.