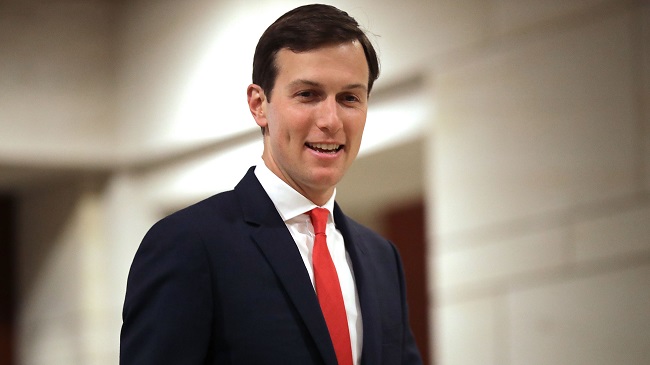 Not satisfied with his diplomatic efforts in Israel, presidential son-in-law turned senior advisor Jared Kushner traveled to Egypt on Wednesday to meet with the country's top officials. However, CBS News reports Kushner and his entourage only discovered one of his meetings had been canceled when they arrived in Cairo. The reason? As the New York Times and numerous other outlets reported previously, Egyptian officials are apparently unhappy with the Donald Trump administration's decision to slash millions in aid to the country on Tuesday.
Or at least that was per the Associated Press and Reuters news outlets. Kushner and company were supposed to meet with Foreign Minister Sameh Shoukry and President Abdel-Fattah el-Sissi, but prior reports indicated the Shoukry meeting was canned. When CBS News reached out, however, Egyptian officials painted a much different picture:
The meeting with Shoukry was removed from the Egyptian foreign ministry's schedule on Wednesday, according to both the Associated Press and Reuters news agencies, but el-Sissi's office told CBS News that the Egyptian leader would still meet the U.S. officials.

A spokesman at the Ministry of Foreign Affairs in Cairo would not confirm that any meeting had ever been scheduled, or cancelled, and left open the possibility that Shoukry could still meet Kushner later Wednesday.
Either way, that the Egyptian government is unhappy with anyone representing Trump's White House isn't all that surprising. Citing concerns over human rights violations, the administration announced nearly $100 million in cuts to aid regularly paid to Egypt, as well as delays for an additional $200 million in military financing.
(Via CBS News & New York Times)