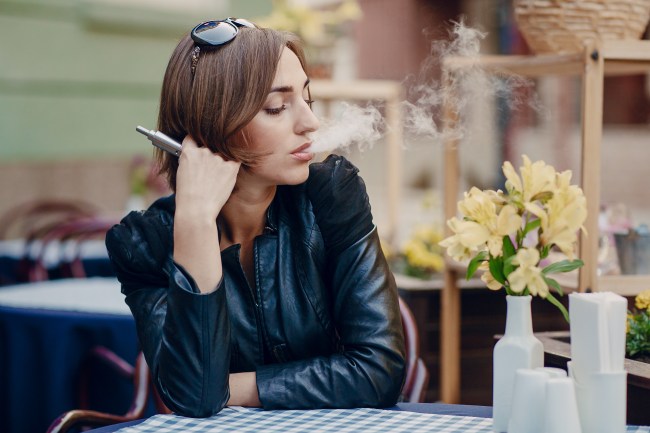 If Leo is down, vaping can't be all bad. Right? Okay, we know high society's finest aren't usually the ones with vape pens, but sometimes it looks really, really cool. Other times, admittedly, it seems kinda douchey.
Regardless of your outlook toward vaping, the rules are about to change. The FDA swooped in recently to keep the booming trend in check. Essentially saying that it's been lawless for way too long and it's about damn time some regulations are put in place. Especially for the younger crowd, with laws being enacted in 90 days limiting the sale of any vape tool to anyone under 18. The laws also pushes retailers to verify the age of buyers with photo identification, to put surgeon general warnings on their labels, and to cut all sales of the products in vending machines that are accessible to minors.
"As cigarette smoking among those under 18 has fallen, the use of other nicotine products, including e-cigarettes, has taken a drastic leap," said Sylvia Mathews Burwell, secretary of Health and Human Services, in announcing the new rules. "All of this is creating a new generation of Americans who are at risk of addiction."
She said the new regulations were an "important step in the fight for a tobacco-free generation — it will help us catch up with changes in the marketplace, put into place rules that protect our kids and give adults information they need to make informed decisions."
The wild west of nicotine just got a hell of a lot more tame.
(via Washington Post)