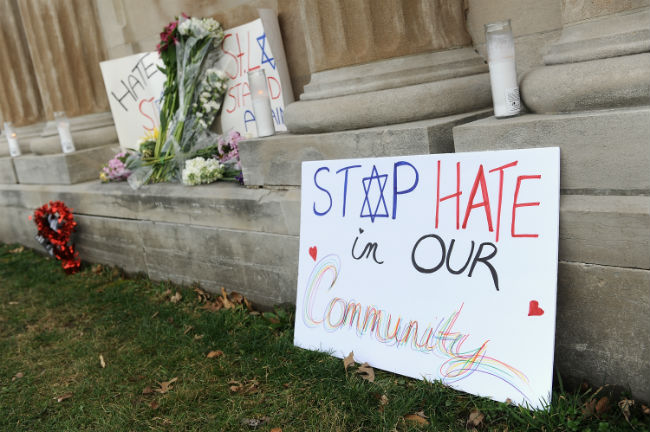 On Monday, at least 10 Jewish community centers and day schools received bomb threats, as reported by the Jerusalem Post. These recent incidents are the fifth wave of threats over the past few months. The severity of the situation, which has prompted an investigation by the Department of Justice's Civil Rights Division (in conjunction with the FBI), suggests civil rights violations.
The most recent threats targeted centers across the country, including some in North Carolina, Pennsylvania, Florida, and New York. In addition, multiple Jewish cemeteries have been defaced with people knocking over headstones and scrawling hate symbols on them. Fortunately, the Muslim-American community has rushed to assist, even raising money to fix the headstones.
Law enforcement agencies, including the Department of Justice and Homeland Security, have ongoing investigations to determine the culprits. Jonathan Greenblatt, CEO of the Anti-Defamation League, told the Huffington Post that the situation is a frightening one:
"It is deeply troubling to see that these anti-Semites are expanding their scope to target a broader section of the Jewish community. These JCCs often house preschools and elder care programs and they often house after-school activities for teenagers."
The Huffington Post notes that of the 166 Jewish Community Centers Association locations in the U.S. and Canada, 61 have received bomb threats this year. Despite officials looking into these cases, some have been unimpressed with Donald Trump's timeliness in denouncing the threats, with the Anne Frank center declaring that it's too little and too late.
(Via Jerusalem Post & The Huffington Post)