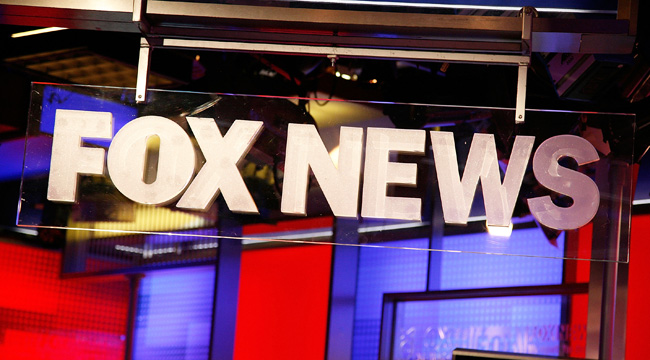 The turmoil at Fox News hasn't ended after the ousting of Bill O'Reilly and Roger Ailes amid fallout over sexual harassment allegations. Sean Hannity recently sounded the alarm over what he worries will be the end of Fox News (as people know it), and Hannity won't be thrilled to hear the latest update. New York magazine's Gabriel Sherman — who is almost always first with Fox scoops — revealed on Twitter that Fox News Co-President Bill Shine "is out as of this morning."
Sherman followed up with a few more reported details, including how Fox News talent was "stunned" by the development. Sherman also says that a network source told him that female Fox News employees had been "circulating a petition inside the network calling for Shine's firing." How today's exit happened builds upon a Friday report from Hollywood Reporter, which claimed inside knowledge of how Murdoch was considering replacing Shine with a woman executive:
The Murdochs have been feeling increased pressure to make good on their public statements to foster "a workplace based on the values of respect and trust." Putting a woman in the top spot at Fox News would send a distinct message given the issues that have been roiling the network. The feelers are external; though it's possible that someone could get promoted from within.
It's not hard to infer that installing a woman in a top position could spread a message of a new network era. This is especially the case after those sexual harassment allegations (and there's a fresh gender discrimination lawsuit against the network from ex-host Diane Falzone, who alleges that she was banned from appearing on-air after penning a column on endometriosis). Shine likely read the Hollywood Reporter piece about himself, for Sherman says that he marched into Murdoch's office early Monday and demanded to talk. This swiftly led to negotiations for an "exit deal."
CNN's Oliver Darcy tweeted Murdoch's official internal announcement. In addition to Shine's exit, Murdoch communicated that Suzanne Scott will now step up as head of programming. Jay Wallace will become head of news.
UPDATE: The Daily Beast reports word from insiders who say that Hannity is crushed to see Shine's departure and may be eyeing the exit door himself. Will it happen?