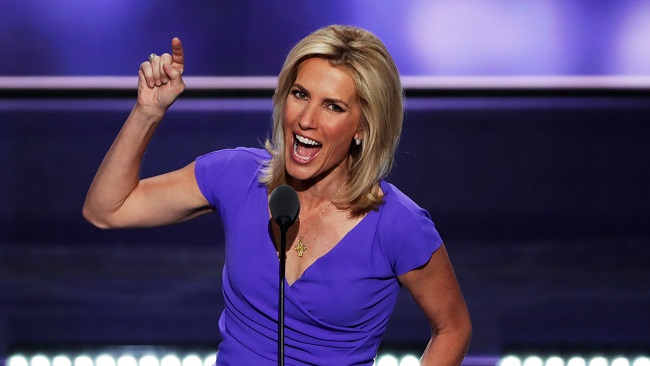 Interior Secretary Ryan Zinke just finished redecorating his office with big game trophies before he reversed a ban (that was implemented by President Obama) on importing elephant trophies from Zimbabwe and Zambia, but he might not have been fully prepared for the backlash. Laura Ingraham of Fox News lambasted the Trump administration for lifting the restrictions on Twitter, hinting that she'll have even more to say on the subject in the future.
"I don't understand how this move by @realDonaldTrump Admin will not INCREASE the gruesome poaching of elephants. Stay tuned," Ingraham tweeted on Thursday. She wasn't alone in criticizing Trump and Zinke's decision. Numerous people have questioned the rationale offered up by Zinke and representatives of Fish and Wildlife Services, which stated that a well-regulated hunting program can create "incentives" that can be used to boost conservation efforts. Zinke also reminisced about childhood memories of hunting and fishing with his father, and two of President Trump's sons are also avid trophy hunters.
Many have pointed out that regulated killing of elephants will severely damage efforts to save the species. Chelsea Clinton agreed this could be bad for conservation efforts and said she found the decision "infuriating." Former Ethics Chief Walter Shaub was perhaps the harshest critic of all while tweeting, "This elephant killing is the sad act of a man boy who hungers to be special but has just enough self-awareness to know he's not."
It's not especially shocking that there has been such much ire over the move, considering what happened when Cecil the Lion was shot in 2015 . But it is somewhat surprising to hear event muted criticism from someone who is as firmly associated with the Trump camp as Ingraham. And considering how fervently President Trump follows both Fox News and Twitter, he's sure to get an earful or eyeful of whatever remarks she's preparing on the subject while her followers stay tuned.
(Via The Hill)