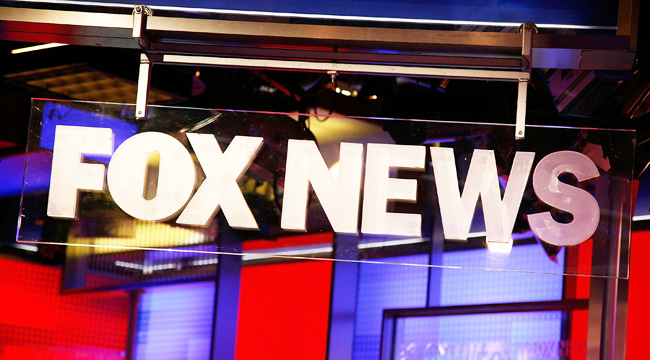 Fox News faces a fresh legal controversy after several months filled with sexual harassment allegations, which resulted both in the ousting of CEO Roger Ailes (and a $20 million settlement for Gretchen Carlson) along with a quietly settled lawsuit involving a claim against Bill O'Reilly. On Tuesday, two black women filed suit against the cable news network for what they allege was "top-down racial harassment" while working in the Fox News payroll department.
The New York Times digs into the lawsuit, which includes several allegations against Judith Slater, the Fox News comptroller. Two plaintiffs — Tichaona Brown and Tabrese Wright — both say Slater made disparaging and racially charged comments against them. The women accuse Slater of calling black men "women beaters" and insulting Wright on the basis of her credit store and hair (while questioning the paternity of her children). In addition, Slater allegedly mocked the way black employees spoke and referred to payroll as the "Southern" department. One of the plaintiffs also claims she was demoted this week after reporting Slater:
Ms. Brown and Ms. Wright are suing Ms. Slater, Fox News and its parent company, 21st Century Fox, claiming that Ms. Slater's superiors did little to address her behavior, which created a hostile work environment that resulted in "severe and pervasive discrimination and harassment."

Ms. Wright, who joined Fox in mid-2014 and had spoken up about Ms. Slater's behavior, was transferred out of the payroll department on Monday, a move the lawsuit described as a demotion. The company described it as a lateral move. While the suit contends that Ms. Brown, who joined Fox in late 2008, was fired on Monday, the company said on Tuesday night that she remained employed. Both women declined a Fox settlement offer, according to the suit.
The legal paperwork also names four other black (former) employees at Fox News, who reportedly experienced similar discriminatory treatment. In response to the lawsuit, Fox News issued a statement to the New York Times. The network says it acted immediately after Brown and Wright made allegations and terminated Slater in late February. Further, Fox News states, "There is no place for inappropriate verbal remarks like this at Fox News. We are disappointed that this needless litigation has been filed."
(On the same day the lawsuit was filed, Bill O'Reilly came under fire for what some consider to be racially charged, on-air comments that mocked Rep. Maxine Waters' hair, which he called a "James Brown wig." He later apologized for his "dumb" comments, but O'Reilly and Waters' feud ferociously continued into the evening.)
UPDATE: A Fox News spokesperson sent us the following statement after this post was published.
"We take complaints of this nature very seriously and took prompt and effective remedial action before Ms. Brown and Ms. Wright sued in court and even before Ms. Wright complained through her lawyer. There is no place for inappropriate verbal remarks like this at Fox News. We are disappointed that this needless litigation has been filed."
The representative for the network also noted that both Brown and Wright still work at Fox News and claims that Wright "was not demoted — it was a lateral move." They added, "she was moved to another sector of finance/accounting on Monday with the same title, same salary and same benefits."
(Via New York Times)