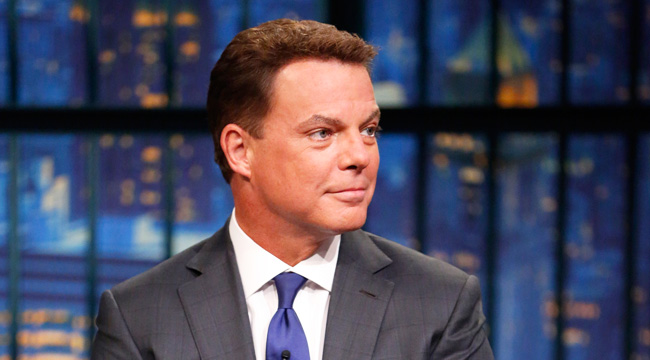 In an interview with the Huffington Post's Ryan Grim, Fox News host Shep Smith come out as gay during the course of defending Roger Ailes and Fox News. "It's such a wonderful place, and it's been home forever. He was very fatherly and mentorish," Smith said of Ailes. "And now I know that there were other things going on here."
When Grim asked whether Ailes had made homophobic remarks in front of Smith, he replied, "No, never. He treated me with respect … he gave me every opportunity in the world and he never asked anything of me but that we get it right, try to get it right every day. It was a very warm and loving and comfortable place."
Smith also clarified that reports alleging Ailes had prevented him from coming out as gay years ago are false. "That's not true," he said. "He was as nice as he could be to me. I loved him like a father." However, he acknowledges that all those feelings were betrayed when women began coming forward with sexual assault allegations. "I trusted him and trusts were betrayed," Smith said. He continued:
"This was a real shock to the system, and it upended a lot of things that we thought we knew. We were wounded and horrified and very emotional, and we realize that as leaders we need to come in and face up to what we've learned … We have to make sure there aren't young victims wandering around here who need us. We have to get appropriate counselors in here. We have to make sure legally everybody's protected and have to make a commitment to be the most transparent, open and welcoming organization of our kind in the world, and I'm determined to be a part of the team that makes it happen."
As The Advocate reports, "Smith has long been reported among Out magazine's Power 50 list, though he'd never come out." In 2014, Gawker reported that Ailes had "silenced and punished" Smith for trying to come out publicly.
Fox News post-Ailes seems to be heading in a more hard news direction, a move which could bring Smith (along with Megyn Kelly, Chris Wallace, and Bret Baier) to the forefront as the channel leans less heavily on opinion news.
(Via Huffington Post & The Advocate)