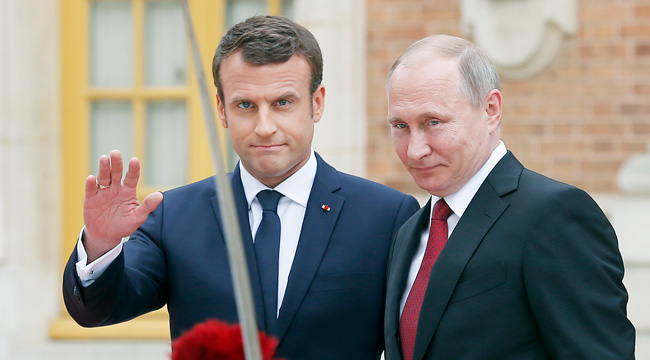 While President Trump (and the U.S.) is cautiously agreeing with the United Kingdom's assessment that Russia is responsible for the attempted murder/poisoning of ex-spy Sergei Skripal and his daughter Yulia, Britain is moving forward by expelling more than 20 Russian diplomats, a move Russia has said it will reciprocate. However, one ally is demanding proof of Russia's culpability before it will take any action: France.
Weirdly, the move is a reversal since France had initially agreed with Prime Minister Theresa May's proclamations that Russia was to blame, but Benjamin Griveaux, a spokesman for the French government, now claims otherwise:
"We don't do fantasy politics. Once the elements are proven, then the time will come for decisions to be made," Griveaux told a news conference shortly after May said she was expelling Russian diplomats and suspending bilateral talks.

While he called the attack a "very serious act" on a strategic ally, Griveaux said France was waiting for "definitive conclusions" and evidence that the "facts were completely true" before taking a position.
Others in the French government are sending signals of support to Britain. Foreign ministry spokeswoman Agnes Von der Muhll said the government agreed with a NATO declaration that Russia provide the UK with information about the Soviet nerve agent used in the attack. Yet experts told Reuters that the muted reaction is part and parcel of President Emmanuel Macron's ongoing attempt to build a better relationship with Russia and his preference for conducting business with Vladimir Putin through private talks.
(Via Reuters)