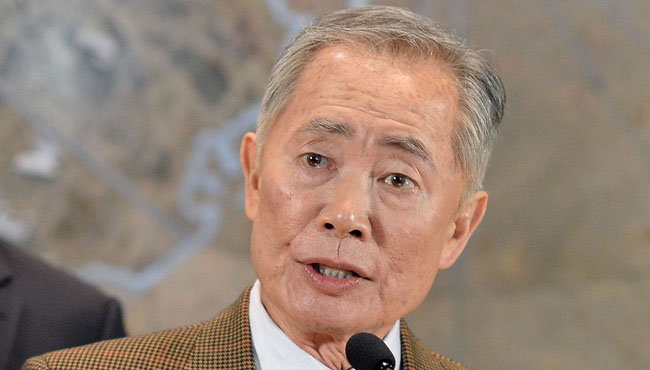 The allegations against George Takei could appear in a new light after this appearance on The Howard Stern Show from back in October has resurfaced. While it isn't an old clip, addressing the ongoing sexual assault allegations against Harvey Weinstein, it takes on a very different tone now that Takei is being accused of sexual assault himself.
Takei denies the claims being made against him by male model Scott R. Brunton, saying the incident Brunton describes from 1981 "simply did not occur" and "non-consensual acts are so antithetical to my values and my practices." This stands at odds with what Takei says in the interview, discussing the allegations against Weinstein and the comments made by Preisdent Trump in the Access Hollywood tape before admitting to Stern that he had grabbed men by the genitals without permission to "persuade" them according to The Hollywood Reporter:
Takei, a staunch opponent of the Republican president, initially was silent, then said "uh oh" and laughed. Stern asked again and Takei said, "Some people are kind of skittish, or maybe, um, uh, afraid, and you're trying to persuade."

Stern and his co-host, Robin Quivers, persisted, asking Takei whether he ever held a job over somebody for sex and he said no.

Quivers asked if he did "this grabbing at work." Takei said, "It was either in my home. They came to my home."
Takei defends this to Stern and co-host Robin Quivers by saying his actions never came from a place of power, which he feels makes it different than the allegations against Weinstein and others in Hollywood. While this is not enough to definitely claim that Takei is lying in his statement, it is enough to cast doubt. You can judge for yourself and listen to the interview below.
(Via The Hollywood Reporter)