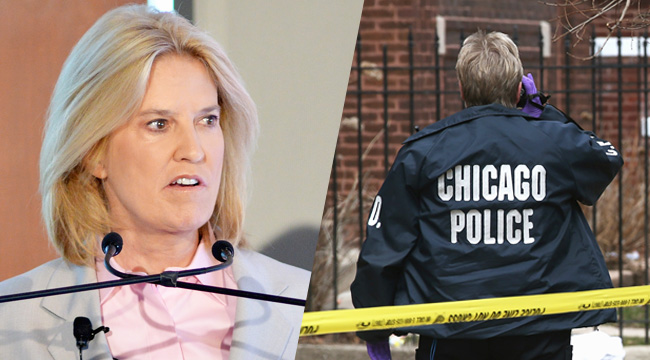 On Monday, the latest grim statistics on Chicago showed the city's homicide rate reaching a final tally of 762 victims in 2016. This qualifies not only as the highest number in two decades but the biggest annual increase in 60 years.
The city also managed to pass the combined homicide total in New York City and Los Angeles. This sobering realization only adds to the impact of the Chicago Tribune's weekend shooting updates, which saw an increase of 1,100 more shootings than in 2015. Chicago authorities are partially blaming an increase of illegal guns in the city, but former Fox News personality Greta Van Susteren addressed the issue by calling for National Guard intervention.
Needless to say, many of the replies were not positive towards Van Susteren's suggestion. Some people slammed her for suggesting that the military should patrol inner cities (or hinting that Chicago should move towards martial law). Others suggested that Rahm Emanuel's leadership was to blame, especially given the police force corruption that has come to light in recent years. Van Susteren continued to tweet.
Speaking in a Sunday news conference Chicago Police Superintendent Eddie Johnson stated that Chicago gun violence continues due to lack of deterrence. "In Chicago, we just don't have a deterrent to pick up a gun," Johnson said. "Any time a guy stealing a loaf of bread spends more time pre-trial in jail than a gun offender, something is wrong." He also believes that anger following the release of videos showing officer-involved shootings has left criminals feeling "emboldened."
UPDATE: Naturally, Trump weighed in on this via Twitter as well.