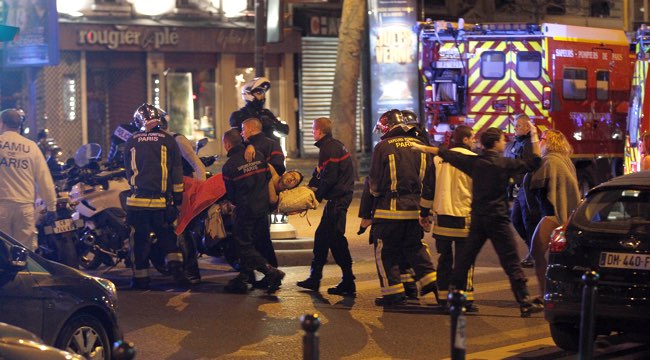 One of the guns used in the Paris terrorist attacks has been linked to a United States arms dealer. ABC News reported statements from the Milojko Brzakovic, the head of Serbian arms factory Zastava, who says the M92 semi-automatic pistol's serial number traces back to a weapon delivered to Century Arms. The online arms dealer received the gun in 2013, and no one is quite sure how the weapon made its way into Europe.
Brzakovic maintained that all guns arrived legally with Century Arms, but there's no telling how they ended up in militants' hands. Brzakovic says, "Zastava cannot be blamed for where it went afterward." Further, "Wherever there are wars, there are bigger possibilities for abuse and to hide the channels for guns." Century Arms advertised the AK-style pistol PAP M92 as "a brand new firearm from the Zastava factory in Serbia."
Century Arms annually imports about 25,000 weapons from Zastava, and a whole bucket of red tape is involved in the process. Any company or individual who wants to export firearms back out of the country would also need to follow similar guidelines, including registry with the State Department. Of course, those who aren't interested in doing so legally will find ways. Brzakovic also assured the media that the gun traced to the Paris attacks was delivered to Century Arms as a semi-automatic, but someone may have modified the weapon after delivery.
To switch topics a bit, the U.S. Immigration and Customs Enforcement has warned that Islamic State may be creating fake Syrian passports. The report confirmed that Islamic State not only had access to bio and fingerprint data of Syrian citizens, but it also had all the materials needed (machines and blank passports) to create these fake passports. Homeland Security has released the report to police as a warning that extremists could generate fake passports and gain entry to the United States.