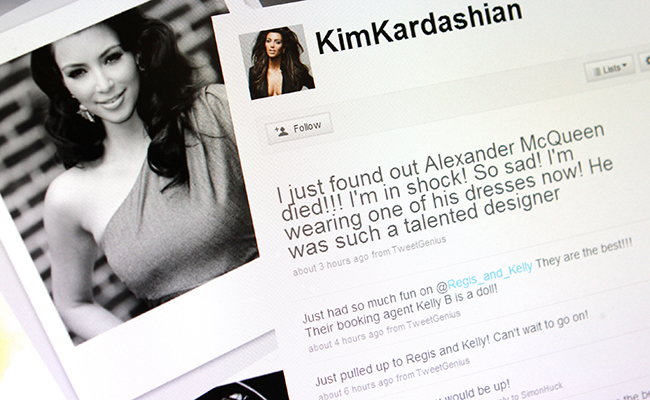 Sometimes the universe hands you something that you've always wanted but don't know how to ask for. Tomorrow, it may be the secret to obtaining enough pop-tarts to last you a lifetime, but today it's a browser extension that removes any trace of America's number one heiress with a reality show (#sorryparis) from your web life.
The Daily Dot reports that KardBlock's only goal is to make sure that you don't have to read about Kim or any of the other Kardashians ever again, saving you precious moments you'll want back at the end of your life.
From the KardBlock website:
"We don't care about how Kanye & Kim didn't care when Amy Schumer 'fell over,'" reads the website. "We don't care about who the Kardashians are or aren't sleeping with. We don't care that Kim dyed her hair blonde. We don't care about the Kardashians."
KardBlock is definitely a good investment (because it's free) and will delete any mention of Kris, Kendall, Khloe, Kim, Kylie and Kourtney from any website you're on. What will you do with all that free time?
Source: The Daily Dot