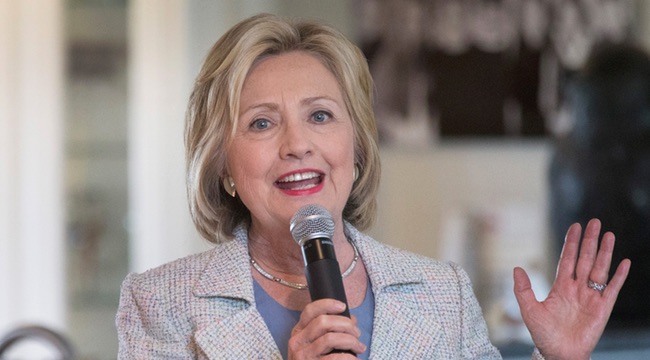 The Iowa caucuses ran close on both sides, but on the GOP end, a clear winner took the first-in-the-nation vote. Whereas on the Democratic end, the battle between Hillary Clinton and Bernie Sanders was so close that it came down to a bloody coin toss.
Clinton won the toss and took an Iowa precinct.
A coin toss.
Is this what our democracy has come to? Here's a video of the toss in action.
So, Clinton takes 49.9 percent (because of a damn coin toss) while Sanders claims 49.6 percent. That leaves Martin O'Malley with 0.5 percent, which led to his inevitable withdrawal from the presidential race. The former Maryland governor announced through his campaign manager, David Hamrick:
"While he suspended his campaign this evening, he plans to continue to play a forceful role in the Democratic Party and the national debate going forward. Although it might not have been Governor O'Malley's year and while the results of tonight's caucus are disappointing, he leaves the race with an enhanced national profile and proved himself to be a well-liked figure and positive force within the Democratic Party."
Meanwhile, the Bern certainly has room to complain tonight, but he addressed his Iowa crowd with a smile: "It looks like we are in a virtual tie." Yes, and this speech will win him some votes.