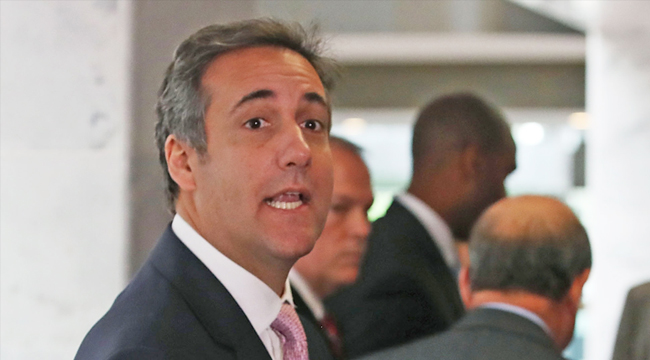 The House Intelligence Committee's investigation into Russian election interference was rocked earlier this year by dueling memos of Republican and Democrat members that have muddied the waters. In yet another instance of bipartisan fighting on the committee, Michael Cohen, a committee witness and President Trump's personal attorney, reportedly received insider information leaked by someone on the committee.
According to a report in The Daily Beast, David Kramer, a former staffer for Sen. John McCain who played a part in bringing the Steele dossier to the FBI's attention, testified behind closed doors with the committee. Then something weird happened:
A few days after Kramer's testimony, his lawyer, Larry Robbins, got a strange call. The call was from Stephen Ryan, a lawyer who represents Trump's longtime personal attorney Michael Cohen. Cohen is facing scrutiny from Special Counsel Robert Mueller and congressional investigators regarding potential coordination between Trump's team and the Kremlin. He featured prominently in the Steele dossier — the document that Kramer handled — and is currently suing Buzzfeed for publishing it.
Ryan then reportedly told Robbins that someone inside the committee "had information" about the Russia probe (mainly involving the Steele dossier) that would be of use to Cohen. The Beast says that Robbins put his foot down on the issue of helping, and Ryan asked him to stay quiet. That didn't happen, and Robbins wrote a letter to the committee complaining about leaks to Ryan about Cohen. Yet a spokesperson for the committee probe supervisor, Rep. Michael Conaway, has denied that any of this happened.
Whether or not Cohen did receive inside information on the Russia investigation, at least he's now in the headlines for something other than the Stormy Daniels scandal. That's not exactly positive news, but it's … news.
(Via The Daily Beast)