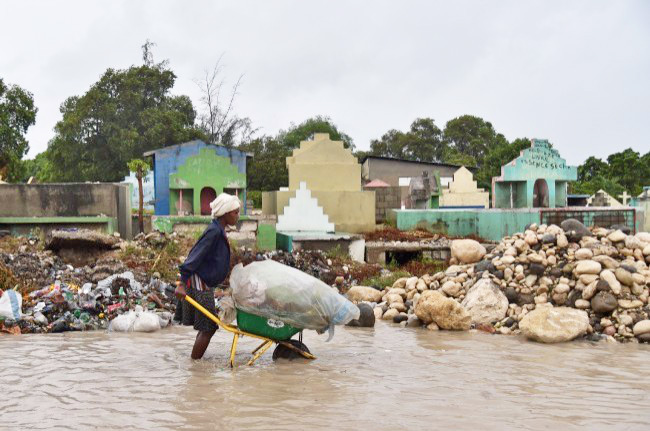 Hurricane Matthew has created devastating effects for areas that have been in its path, but no area has been hit harder than Haiti. More than 1,000 people have died since the hurricane reached landfall, and cities have been ravaged. The destruction caused by the storm has put a halt to the U.S. process of deporting Haitians who are in the country without permission, although Cabinet officials said they will change that in the future.
The U.S. has done this once before when declining to deport Haitians after the country suffered a devastating earthquake in 2010. Then, the U.S. put them on a humanitarian parole, but ABC News reported Haitian immigrants were recently placed in detention centers before they would be sent back to their country. U.S. Homeland Security Secretary Jeh Johnson said they have suspended deportation again because of Hurricane Matthew:
"We will have to deal with that situation, address it, be sympathetic to the plight of the people of Haiti as a result of the hurricane. But after that situation, after that condition has been addressed, we intend to resume the policy change that I brought about several weeks ago."
ABC News reported thousands of Haitians have been arriving in Mexico the past few weeks, with the hopes of immigrating to the U.S. It has also been reported the rash of Haitian immigrants have contributed to the overcrowding of Mexican migrant shelters, with many having to sleep outside. Mexican Interior Secretary Miguel Angel Osorio Chong told ABC News he hopes to find a compromise with U.S. officials to fix the situation.
(Via ABC News & Al Jazeera)