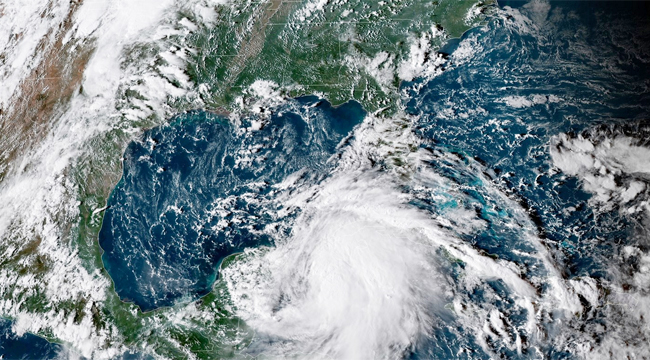 While Michael remained a tropical storm throughout the weekend, the system reached hurricane status on Monday as a Category 1 with nowhere left to go but up. In fact, the situation is already looking so dire for a midweek landfall on the Florida panhandle that Governor Rick Scott has preemptively declared states of emergency in numerous counties while suspending his own Senate campaign to warn residents of impending danger. "Take this seriously and keep your family safe," Scott urged his constituents while speaking from Bay County. "We know that a storm like Michael can be devastating and deadly."
CNN reports that such language is warranted, for Michael is currently "slashing Cuba" and is expected to reach Category 3 status (with sustained winds from 111-129 mph) by Wednesday when it reaches the U.S. mainland. The National Hurricane Center is telling residents to take this threat seriously and to expect storm surge and heavy rainfall along with dangerous winds. The below graphic shows the storm's projected path, which could also dump large amounts of rain throughout the Carolinas, which are still recovering from Hurricane Florence.
After crossing the Florida panhandle midweek, Michael is also expected to soak Tennessee and swaths of the Mid-Atlantic, including Virginia and Maryland, later this week. Parts of New England could also see some downpours with totals between 2 to 4 inches. In the below tweet, storm chaser Jeff Piotrowski states his belief that Michael even has the potential to reach Category 4 status, although most outlets are sticking with one notch below for now. We'll find out later this week how severe this storm shall be, but for now, it's time to batten down those hatches.
(Via NOAA, CNN, Florida Today, Washington Post, National Hurricane Center & NBC News)