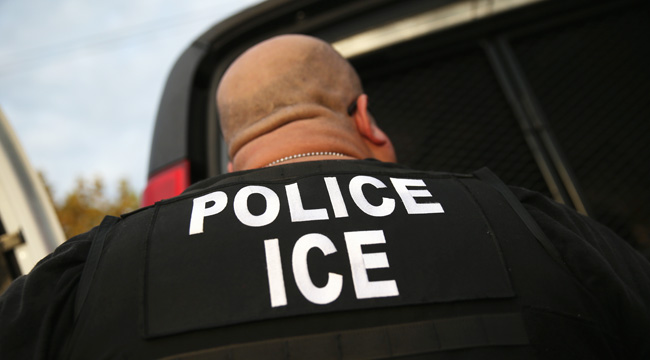 As Texas continues to cope with Harvey flooding, Immigration and Customs Enforcement (ICE) has found it necessary to issue an unsettling statement, which warns Houstonians of impostor immigration agents going door-to-door with evacuation orders — possibly with intent for robbery. The latest statement clarifies the role of immigration agents in Houston disaster relief efforts, which has been somewhat murky so far, adding a layer of fear and apprehension to vulnerable communities already coping with destruction.
There has been a great deal of confusion so far for undocumented Houstonians on how they can safely navigate Hurricane Harvey. Before Harvey made landfall, word got out that ICE wouldn't be shutting down roadside checkpoints. That didn't exactly cultivate trust between undocumented immigrants and the members of law enforcement trying to safely get Houstonians out of the path of the storm. Not only were some afraid to evacuate ahead of time, others are still afraid to go to shelters.
Governor Greg Abbott had to officially state that shelters wouldn't be checking on legal status, and ICE said on Monday that they wouldn't be bothering with "routine, non-criminal immigration enforcement operations" at shelters. However, the later made it sound like there was still a possibility for immigration law to be enforced in some cases. Now, ICE has had to clarify that not only is it not actively detaining and deporting illegal immigrants, but its agents are solely focused on contributing to relief operations, along with every other branch of law enforcement.
However, if an ICE agent comes to the door issuing evacuation orders, residents are advised to ask for all of their credentials, including their badges that read "special agent" or "ERO Officer" and additional paperwork listing the officer's name and specific organization. That should help differentiate between real ICE officers and thieving impostors. However, it's going to take a lot more than that to recover from this, yet another reason for Houstonians in harm's way to be wary of much.
(Via Boston Herald & Vox)