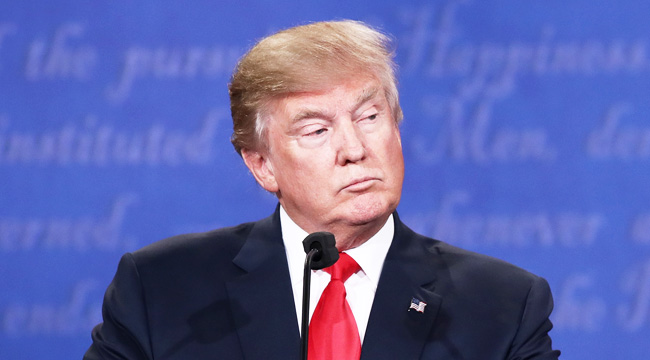 On Friday, U.S. investigators announced they had corroborated "some" of the claims that were detailed in a 35-page dossier compiled by an ex-British spy. However, CNN noted there is no new information concerning some of the more "salacious allegations" of the dossier known the "golden showers" section.
Trump has repeatedly denied all of the information in this document. This led to Trump icing out CNN at press events and even yelling at Jim Acosta that CNN is fake news, despite the fact that Buzzfeed published the file, and CNN only discussed it in very general terms as an unsubstantiated document.
But the newest revelations, as CNN notes, give U.S intelligence and law enforcement "greater confidence" in the file's validity. Although CNN does not name which specific parts are corroborated, it mentions those who were "heavily involved in collecting information damaging to Hillary Clinton and helpful to Donald Trump." When contacted, Press Secretary Sean Spicer called it all "fake news" and emphasizes what Trump will do in office:
"We continue to be disgusted by CNN's fake news reporting. This is more fake news. It is about time CNN focused on the success the President has had bringing back jobs, protecting the nation, and strengthening relationships with Japan and other nations. The President won the election because of his vision and message for the nation."
With his immigration ban restriction being held up by the 9th Circuit Court of Appeal and now this, Trump has had a tough week.
(Via CNN)