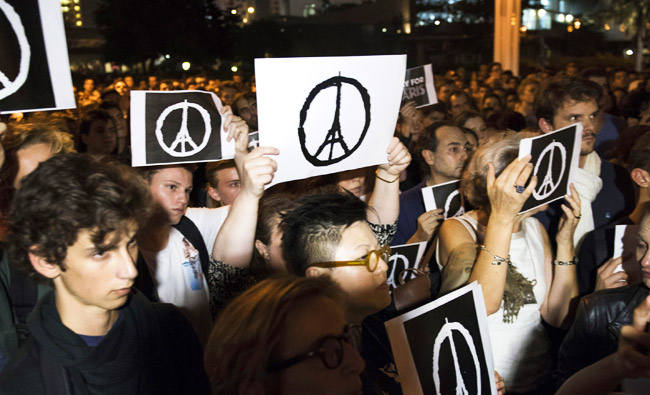 The Islamic State has claimed responsibility for Friday's horrifying attacks in Paris, threatening more violence in a statement released via the group's Telegram account. The statement called the attacks "the first of the storm" and promised more attacks in the future according to the New York Times:
"Eight brothers, wrapped in explosive belts and armed with machine rifles, targeted sites that were accurately chosen in the heart of the capital of France," the group said in the statement, "including the Stade de France during the match between the Crusader German and French teams, where the fool of France, François Hollande, was present."

"Let France and those who walk in its path know that they will remain on the top of the list of targets of the Islamic State," the statement added, referring to the attacks at the Bataclan concert hall and several districts in Paris.
The statement, which calls France the "capital of prostitution and obscenity," was released on the same channel that took responsibility for the bombing of a Russian airliner in the Sinai Peninsula, adding weight to its authenticity.
CNN is reporting that a Syrian passport was found near the scene of one of the attacks, referencing a similar piece of evidence from one of the attackers in the Charlie Hebdo attacks nine months prior. French borders have been tightened and security is on high alert, with the entire nation remaining in a state of emergency.
(Via The New York Times / CNN)