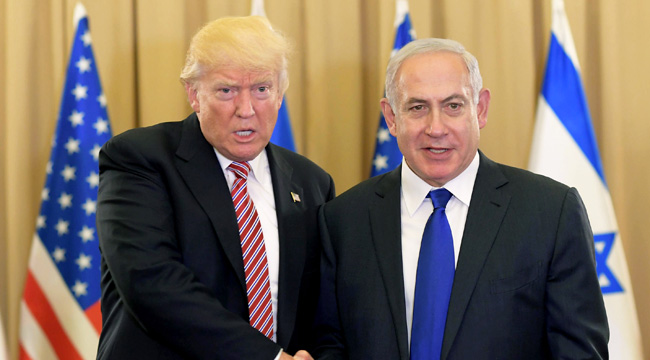 In January, U.S. intelligence officials reportedly warned Israel not to share intel with Trump. The fear was that the president would give this information to Russians, which is exactly what happened while he spoke with Russians in the Oval Office. Israel was indeed the source of the ISIS-related intelligence that Trump bragged about because he gets "great intel," and he appeared to confirm all of this while awkwardly standing next to Prime Minister Benjamin Netanyahu earlier this week.
Israel has now taken action to hopefully prevent future slip-ups, at least where Trump is concerned. Defense chief Avigdor Liberman confirmed that some adjustments happened but also claimed that current cooperation with the U.S. regarding intelligence is "unprecedented." Voice of America reports details of Liberman's radio-borne statements:
Israeli defense chief Avigdor Liberman told Army Radio on Wednesday, "I can confirm that we did a spot repair and that there's unprecedented intelligence cooperation with the United States." He added, "What we had to clarify with our friends in the United States, we did. We did our checks."

Liberman declined to say what changes had been made. "Not everything needs to be discussed in the media; some things need to be talked about in closed rooms," he said.
The "closed room" aspect is an interesting shut down for the discussion, especially since Trump's mouth tends to fly open once any physical doors close while he's conducting in-person or phone conversations. That would go for his blabbing on intelligence to Russians along with his revelation of nuclear subs along the Korean peninsula. The man just loves to talk. He has the biggest and best conversations. You wouldn't believe how great they are!
(Via Voice of America)