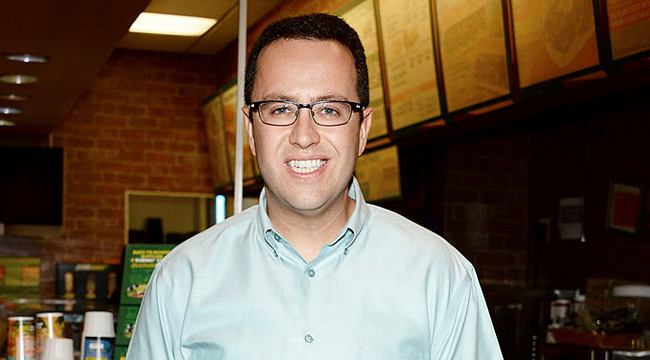 The people who say "money can't buy you happiness" have obviously never been under the pressure of student loan debt. There are some, though, who can have bundles of cash and still never crack a smile. Case in point: Jared Fogle.
The ex-Subway spokesman just won a $184,000 lawsuit against his partner-in-crime Russell Taylor. Fogle sued Taylor for the money after he was unable to pay his debt for a loan that former Subway pitchman gave him. TMZ reports that Taylor stopped making his monthly payments on the loan back in May of 2015 and the reason he stopped making the payments has been fodder for news stories over the past year: he's currently serving a 27-year sentence for child pornography and child exploitation.
If you remember, Taylor was the first piece of the puzzle in the child exploitation and pornography ring. Soon after Taylor was arrested, an investigation into Fogle followed suit. For his part in the crimes against children, Fogle is currently serving a 15-year sentence.
The former commercial star has already had a rough time in prison. In March, it was reported that Fogle was beat up by 60-year-old man. Prison officials have been trying to ensure his safety, but Fogle remains a target for his propensity to sexualize young children. Sometimes, you reap what you sow, folks.
(via TMZ)