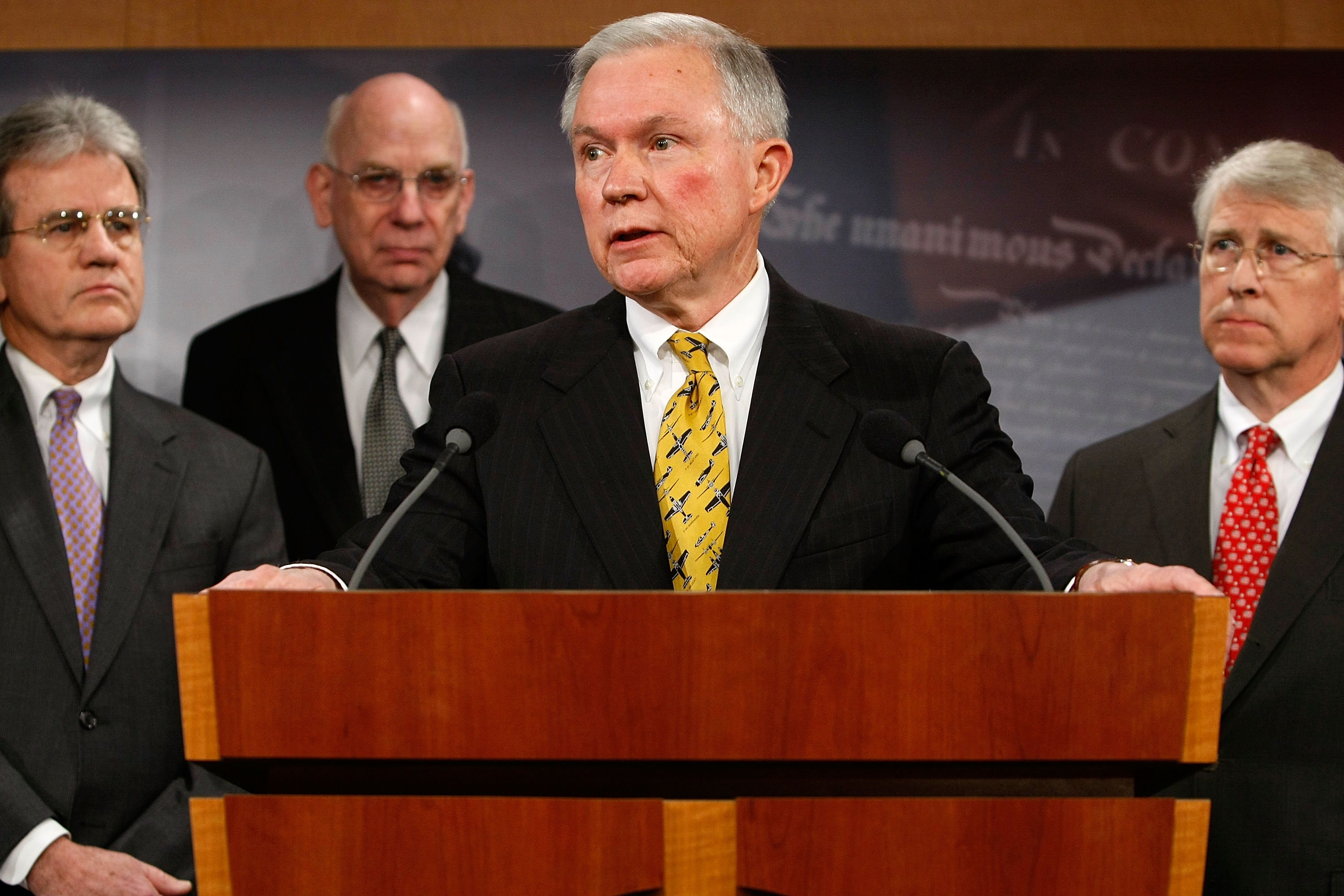 Attorney General Jeff Sessions has officially scaled back Obama-era drug sentencing guidelines, reversing a policy meant to avoid invoking mandatory-minimum sentences for defendants who met certain criteria. Sessions' policy, outlined in a memo sent to thousands of U.S. assistant attorneys and assistant attorneys general in D.C., "orders prosecutors to 'charge and pursue the most serious, readily provable offense' and rescinds Holder's policy immediately." Via the Washington Post:
"This policy fully utilizes the tools Congress has given us," the attorney general's memo says. "By definition, the most serious offenses are those that carry the most substantial guidelines sentence, including mandatory minimum sentences."
Sessions' policy is expected to lead to more federal prosecutions as well as increase the inmate populate in federal prisons after years of efforts to reduce both numbers. Though crime rates are down, Sessions has previously warned that the numbers are misleading, and crime could skyrocket if law enforcement are not allowed to use aggressive investigation and sentencing tactics.
In a statement, Udi Ofer, director of the American Civil Liberties Union's Campaign for Smart Justice, said that Sessions was reversing progress and repeating "a failed experiment — the War on Drugs — that has devastated the lives and rights of millions of Americans, ripping apart families and communities and setting millions, particularly Black people and other people of color, on a vicious cycle of incarceration."
(via Washington Post)