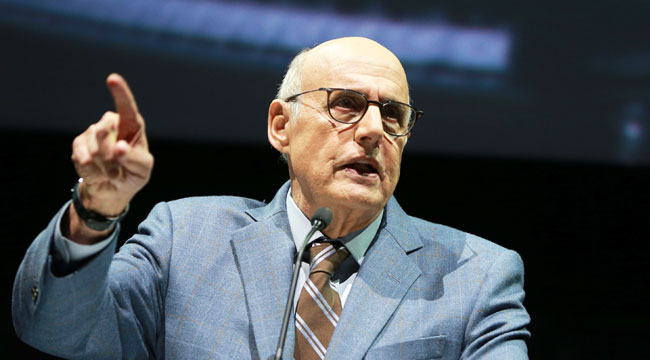 While sexual harassment accusations continue against Harvey Weinstein and many other men in power in several industries, another name has been added to that list. On Wednesday, Deadline reported that Transparent and Arrested Development actor Jeffrey Tambor has been accused of sexually harassing a mystery accuser, who made the claim within a private Facebook post.
Presumably, the accusations may be related to the production of Transparent (or one of the other two Amazon projects in which Tambor's appeared), for Amazon Studios has announced an investigation into the claim. Deadline didn't provide many details on the the allegations themselves, given that the accuser clearly does not want people reading the private Facebook post. However, Tambor issued a statement to Deadline while revealing that his former assistant (a trans woman named Van Barnes) brought the claim, which he "adamantly" denies and calls "baseless":
"I am aware that a former disgruntled assistant of mine has made a private post implying that I had acted in an improper manner toward her. I adamantly and vehemently reject and deny any and all implication and allegation that I have ever engaged in any improper behavior toward this person or any other person I have ever worked with. I am appalled and distressed by this baseless allegation."
In a statement, Transparent creator Jill Soloway stated that the show was cooperating fully with the investigation, and Amazon's policy is to thoroughly investigate all such matters. Since the show's not currently in production, no hiatuses or postponements have been announced for Transparent as of yet.
(Via Deadline)