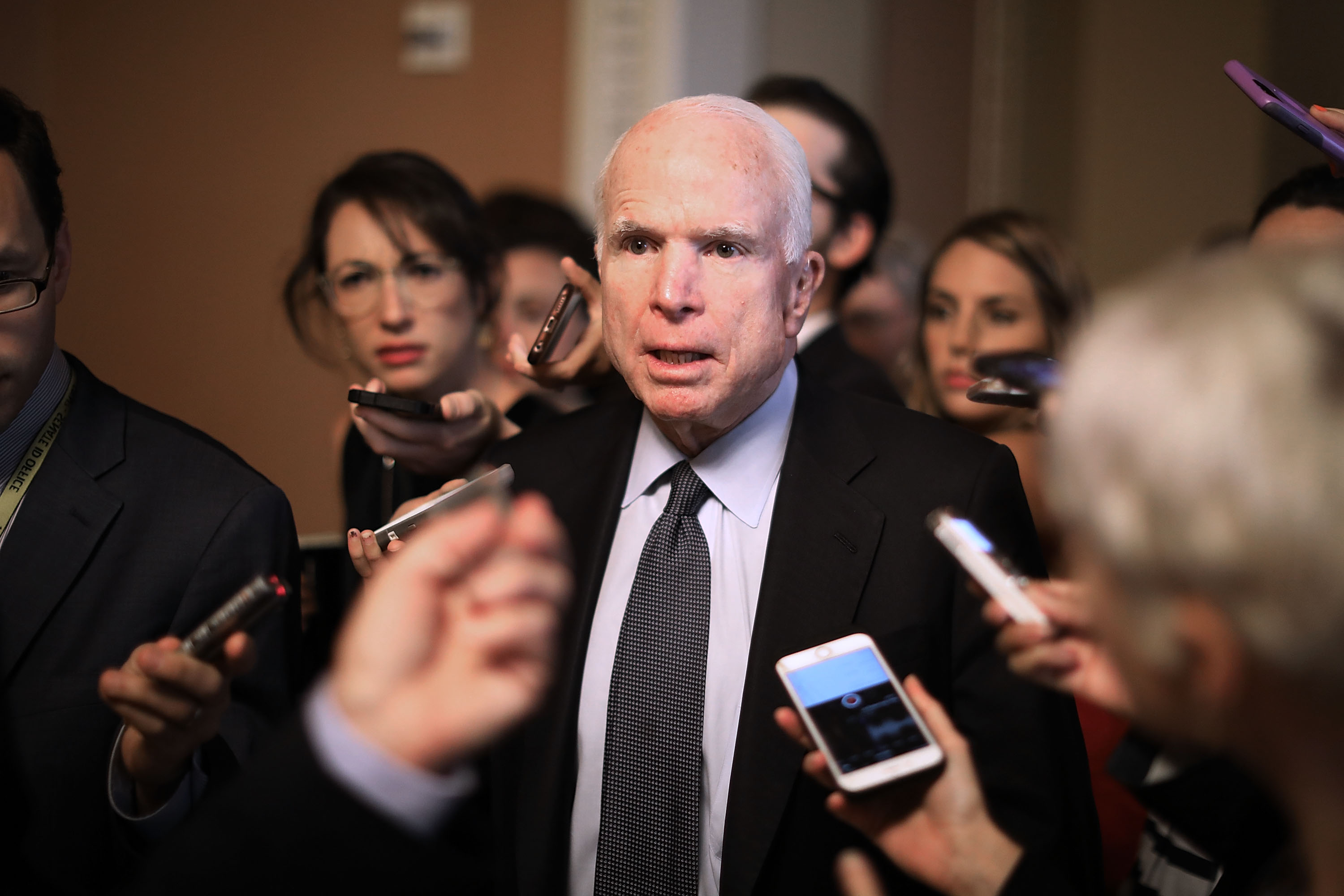 The news that Senator John McCain has been diagnosed with an aggressive form of brain cancer sent a shockwave through Washington, leading to a deluge of bipartisan support from current and former leaders.
McCain took to Twitter Thursday to make his first public comments and say that "unfortunately for my sparring partners," he'll be back in the Senate before long.
Almost immediately following that tweet, McCain, who chairs the Armed Services Committee in the Senate, responded to the news that President Trump was ending a clandestine CIA program that armed Syrian rebels in an effort to topple Syrian President Bashar al-Assad, who has received support from the Russian military. It's one of the clearest indications that the U.S. is going to let Assad consolidate control in Syria.
"If these reports are true, the administration is playing right into the hands of Vladimir Putin," the statement reads. "Making any concession to Russia, absent a broader strategy for Syria, is irresponsible and short-sighted."
In the statement, McCain also criticizes the administration for not having a plan about ISIS as well as the Middle East in general. McCain says that the removal of Assad from power would only help in the fight against ISIS as well as prevent Iran from exerting influence on the region.
McCain closes by saying "we are still waiting" for the administration's new plan for Afghanistan.