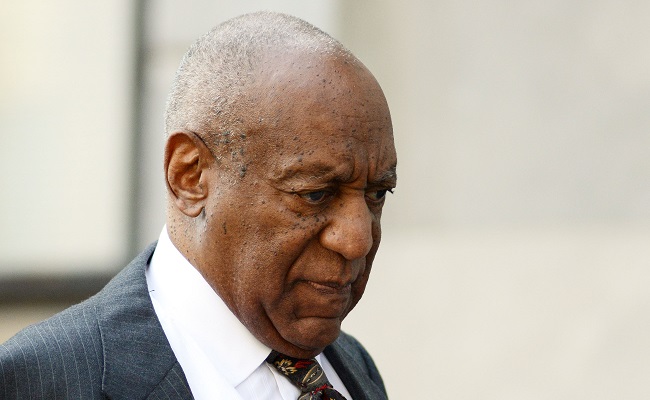 Prosecutors looking to paint Bill Cosby as a serial rapist who used drugs to subdue his victims are asking that 13 other women who claim they were intoxicated and assaulted by Cosby be able to testify at the former entertainer's upcoming felony sex assault trial. Under Pennsylvania law, the alleged victims could be allowed to testify to show an alleged pattern of behavior, even if no charges were ever filed, and the statute of limitations on those complaints is far in the past.
Judge Steven O'Neill has set a preliminary June 5, 2017 trial date for the 79-year-old, where Cosby will be face charges related to an alleged 2004 encounter at his home near Philadelphia in which former Temple University employee Andrea Constand claims Cosby drugged and assaulted her. The timeline of the police report, arrest, and court proceedings are important due to a 12-year deadline to file felony charges that's fast approaching an expiration date. Cosby was arrested on Dec. 30 of this year.
Prosecutors wish to call the 13 women to the stand in hopes of telling a larger story of a man they say has shown a pattern of behavior over decades that includes drugging, then taking advantage of women unable to give sexual consent. The 13 women have been narrowed down from a group of 50 women that claim to have had similar encounters with Cosby.
Constand's mother secretly taped a phone conversation in which Cosby described his sexual encounter with her daughter as nothing more than "digital penetration". Prosecutors hope to use the recording as evidence, while Cosby's defense insists he was not aware he was being recorded, which if true would mean the tape breaks Pennsylvania's two-party wiretap law.
In response to the claims, Cosby spokesman Andrew Wyatt played the race card. Many of Cosby's alleged victims were white, and Wyatt claims the group is infringing on his client's Civil Right's in an attempt to tarnish his character in hopes of money and fame.
"Mr.Cosby is no stranger to discrimination and racial hatred, and throughout his career Mr.Cosby has always used his voice and his celebrity to highlight the commonalities and has portrayed the differences that are not negative — no matter the race, gender and religion of a person," he said in a statement.
Gloria Allred, who represents many of the women who have come forward against Cosby, was quick to fire back at the claims of racism.
"With his latest pathetic attack on me, he unsuccessfully tries to portray himself as a victim rather than as a defendant in a criminal case accused of aggravated indecent sexual assault," Allred wrote in a statement. She said the case is not about racial bias, but whether Cosby has committed acts of gender sexual violence."
(Via The Hollywood Reporter)