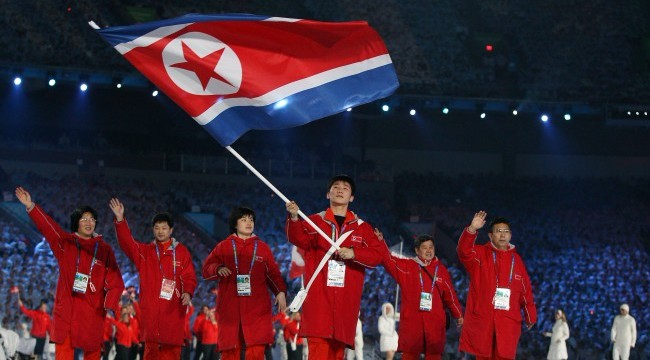 The Winter Olympics, set to kick off in Pyeongchang on Thursday, avoided one of its biggest potential obstacles when it was announced that North and South Korea athletes would enter the opening ceremony under a unified flag and field at least one unified team. Adding some optimism that no international incident would be afoot, Kim Yo Jong, the 28-year-old sister of North Korean Supreme Leader Kim Jong-un, will be part of a small contingent of North Koreans to accompany the athletes to the Olympics.
According to Reuters, Kim Yo Jong will be joined by Kim Yong Nam, head of North Korea's intelligence service, Choe Hwi, head of the country's sports department, and Ri Son Gwon, one of the top diplomats in North Korea who has been leading talks with South Korea heading up to the Olympics.
Most importantly, by traveling to South Korea, Kim Yo Jong, who is one of North Korea's chief propagandists, would become the first member of her family to cross the southern border. Moreover, given her position as Kim Jong Un's sister as well as a top official in the North Korean government, her inclusion with the delegation means she could personally deliver a message from Kim Jong-un, which shows that shows North Korea might be open to more serious diplomatic talks.
Vice President Mike Pence and Japanese Prime Minister Shinzo Abe are also expected to attend the opening ceremony with the former receiving criticism from openly gay U.S. figure skater Adam Rippon.