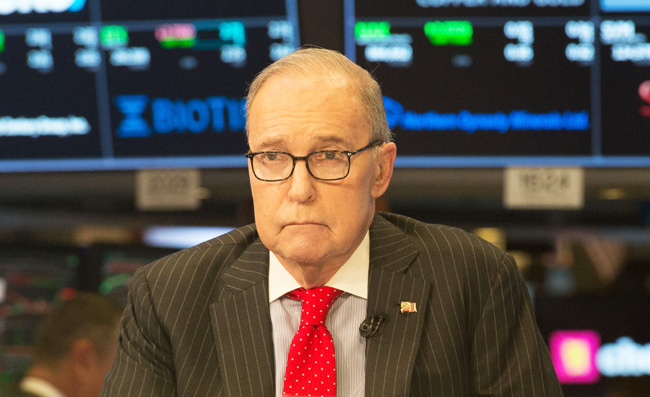 On top of everything else, President Trump's administration continues to hemorrhage staffers left and right. Late last week, Trump's top economic advisor Gary Cohn headed back to the private sector, presumably because he disagreed with Trump's proposed steel and aluminum tariffs. However on Wednesday, the White House confirmed that the president had already picked Cohn's replacement: frequent MSNBC contributor Larry Kudlow.
After speaking with Trump — and, after Press Secretary Sarah Sanders had said there were no new personnel announcements — Kudlow has apparently accepted the position.
Kudlow, who worked in the Office of Management and Budget during the Reagan administration, has been a vocal Trump supporter and is known for his conservative economic policies such as low taxes and reduced spending — but importantly, also for his support of free trade.
Much like Cohn, Kudlow is an outspoken advocate in favor of free-market economic policies and against policies like the steel tariffs Trump announced last week.
Before Kudlow's hiring was official, the president claimed that he had changed Kudlow's mind about tariffs.
"We don't agree on everything, but in this case I think that's good," Trump said. "I want to have different opinions. We agree on most. He now has come around to believing in tariffs as a negotiating point."
(Via CBS News and The Daily Beast)