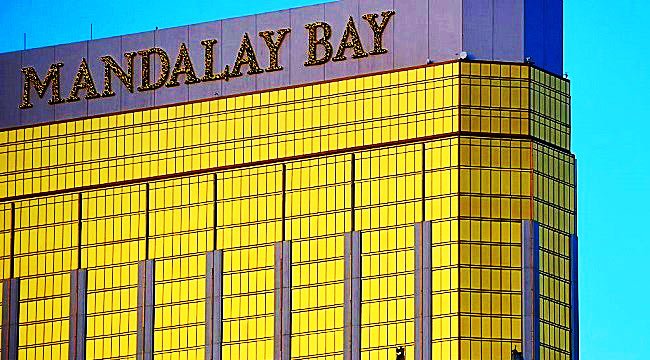 After pursuing over 2,000 leads, authorities have discovered much about Las Vegas gunman Stephen Paddock — except for the motive for his meticulously planned massacre that killed 58 people and injured over 800 more. Authorities did discover early on that his home contained explosives, and he had collected around 50 guns, over 30 of which were amassed in the past year. Yet NBC News reports that despite those thousands of leads and a review of over 21,560 hours of video footage, what prompted Paddock to act remains a mystery.
Speaking at a Friday press conference, Clark County Sheriff Joe Lombardo revealed investigators' conclusion that Paddock acted alone, and Lombardo declared that charges were not likely to be filed against Paddock's girlfriend, Marilou Danley, who was out of the country during the massacre (and had been classified as a person of interest). However, the FBI apparently (according to Lombardo) is investigating another person of interest, but that detail remains vague.
Lombardo also revealed that Paddock "possessed child pornography" and researched SWAT tactics. As previously reported, he cased some other concert venues by taking photographs and conducting online searches, and here are a few specifics:
[I]nvestigators believe Paddock had searched for several other public venues and took photographs of other potential sites.

A preliminary report about the shooting says Paddock searched for outdoor concert venues, the number of attendees at other concerts in Las Vegas and the number of people who go to the beach in Santa Monica, California. The report also says Paddock also searched for information about several other hotels in Las Vegas.
On Thursday, Fox News revealed that Paddock was cremated with his ashes being delivered to the gunman's brother. "I'm putting the ashes in a safe deposit box in a bank in order to make sure that there's no hoopla around Steve's remains," Eric Paddock said. "I don't want someone to do something stupid."
The Las Vegas Journal notes that Stephen Paddock's brain tissue still awaits a neuropathological examination at Stanford University School of Medicine, where researchers will look for possible causes into the gunman's reported erratic behavior.
(Via NBC News, Associated Press, Fox News & Las Vegas Review-Journal)