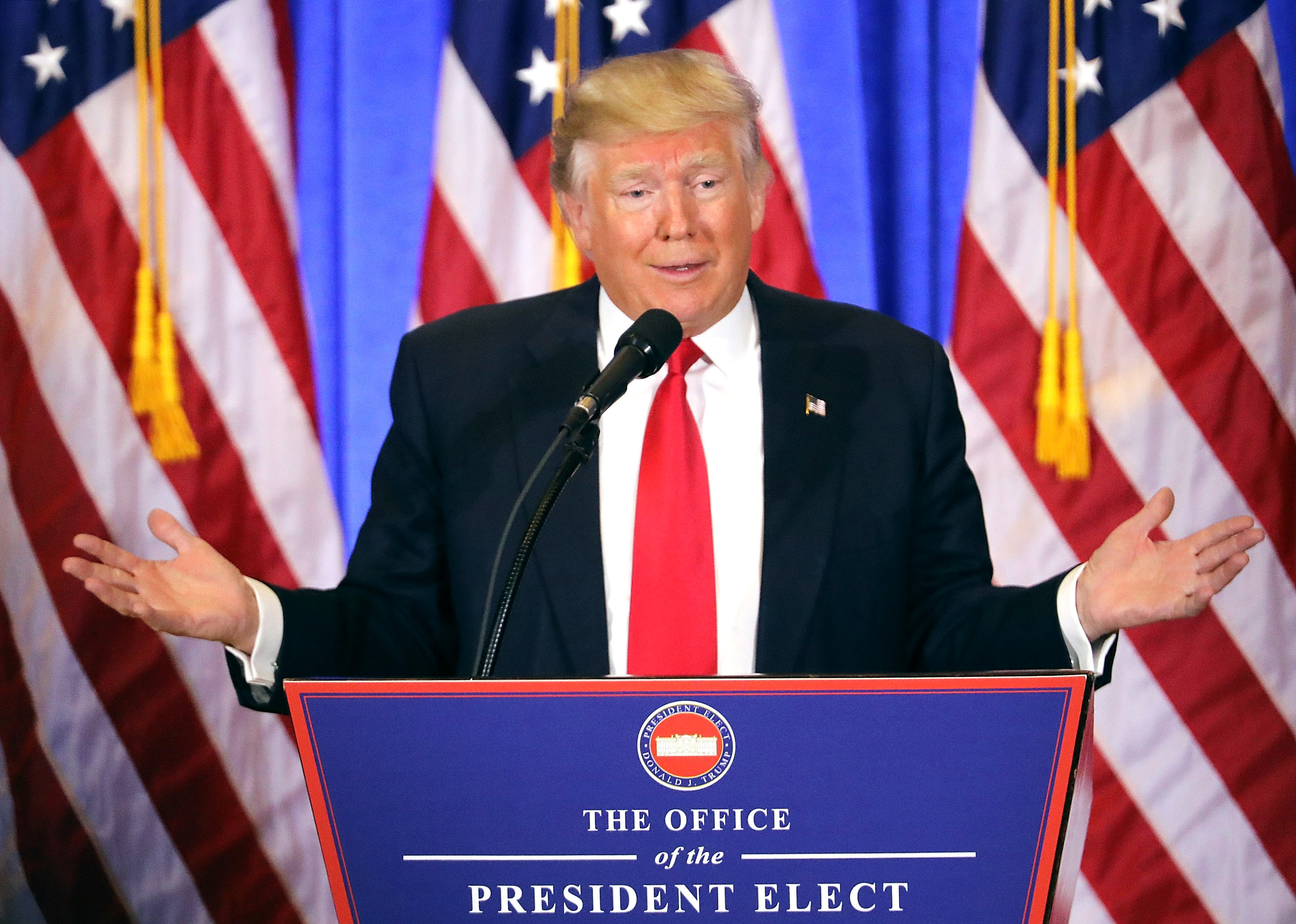 As the various investigations into possible connections between Russia and the Trump administration continue, the President and his staff have come up with a number of strategies to flip the script. The planned "war room" that didn't shake out is probably the most notable example, and now, as Sean Spicer said last week, all Russia questions from the media should be directed to Trump's outside counsel Marc Kasowitz, Trump's longtime personal litigator who's represented the President in lawsuits and divorce proceedings.
Kasowitz seemed like an odd choice to many when he was chosen. He has an aggressive style that isn't particularly suited to Department of Justice investigations — strongly worded public statements can be made, but they can't really countersue anyone here. Besides Trump's famous loyalty, there's another reason Kasowitz was tapped to mount the President's defense: other top lawyers didn't want the job.
According to Yahoo News, lawyers at four major law firms rejected the White House's advances when approached about representing the President in the Russia inquiries being done by four Congressional committees as well as special counsel Robert Mueller.
Some of the lawyers cited upcoming trials that were taking up their time or potential conflicts of interest, but a "consistent theme was the concern about whether the president would accept the advice of his lawyers and refrain from public statements and tweets that have consistently undercut his position." Here's more:
"The concerns were, 'The guy won't pay and he won't listen,'" said one lawyer close to the White House who is familiar with some of the discussions between the firms and the administration, as well as deliberations within the firms themselves.

In addition, the lawyer said, there were concerns that if they took on the case, "Who's in charge?" and "Would he listen?"
Another concern for some of the firms, according to Yahoo's sources, was the hit representing Trump (and his policies) would do to their firm's reputations and recruitment efforts.
Not representing the president? Probably a wise move.
(via Yahoo News)