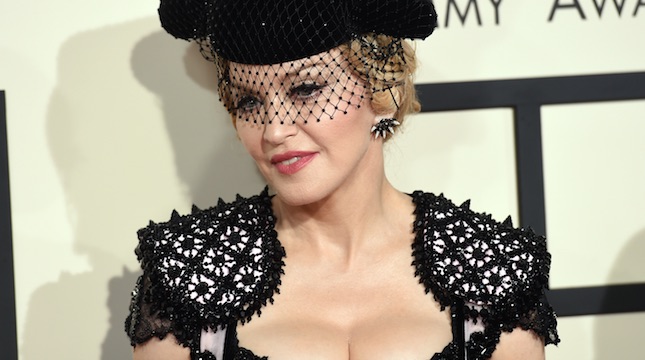 A former Madonna stalker is pursuing a $5 million dollar lawsuit against the NYPD after they allegedly got violent while arresting him.
According to TMZ, the fan, who has had run-ins with the law before regarding his Madonna obsession, is Robert Linhart, a retired firefighter for the FDNY. Back in September 2010, Linhart was arrested while stalking outside of Madonna's NYC apartment with a sign reading: "M, the Universe brought us together in 1992 and again this year in Prague. Meet me please XXX." After ignoring cops' ploys for him to leave, he was charged with graffiti, criminal mischief, and possession of a weapon — apparently he had an ice pick in his car?
Now, Linhart has been accused of resisting arrest. In turn, he is suing the NYPD for $5 million dollars, claiming that police assaulted him at the point of arrest, and he claims the police punched and kicked him in the shoulders, neck, and back.
NYPD officials haven't made any statements regarding the lawsuit, but Linhart has hired a lawyer, Pete Gleason, who will meet with New York City lawyers on April 25th. Surely this has gotten Madonna's attention, but probably not in the way Linhart was hoping it would. This isn't the kind of super fan most pop stars are hoping to have.