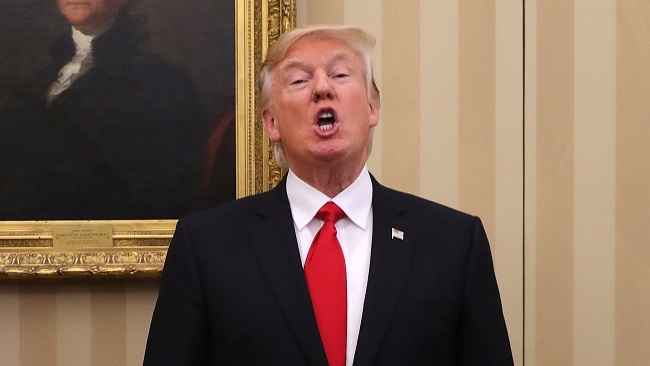 Late Wednesday, the New York Times published a report detailing certain pieces of evidence from the Manchester bombing investigation. How the Times obtained this otherwise confidential information remains unknown, but it certainly hasn't made British officials too happy with their American counterparts in the intelligence community, who reportedly leaked the photos and details to the press. Especially British Prime Minister Theresa May, who intends to admonish Donald Trump in person when they meet for a second time at a NATO summit in Brussels, Belgium.
"I will make clear to President Trump that intelligence that is shared between our law enforcement agencies must remain secure," May told reporters following a cabinet-level security meeting on Thursday. The day before, Manchester Mayor Andy Burnham contacted the American ambassador to express his irritation. "It's not acceptable to me that here there is a live investigation taking place and we cannot have information being put in the public domain that's not in the direct control of British police and security service," he said. "To have information put in the public domain before it was put there by people here is just wrong."
While Trump himself isn't necessarily responsible for the Manchester leaks, the president's track record with revealing confidential — if not classified — information to others is startlingly bad. During his controversial meeting with Russian officials in the Oval Office, Trump reportedly discussed Israeli intelligence about ISIS without Israel's consent or knowledge. Not long before that, in a phone call with the Philippines' dictator-like President Rodrigo Duterte, he revealed that two U.S. nuclear submarines were stationed off the coast North Korea.
(Via CNN and New York Times)