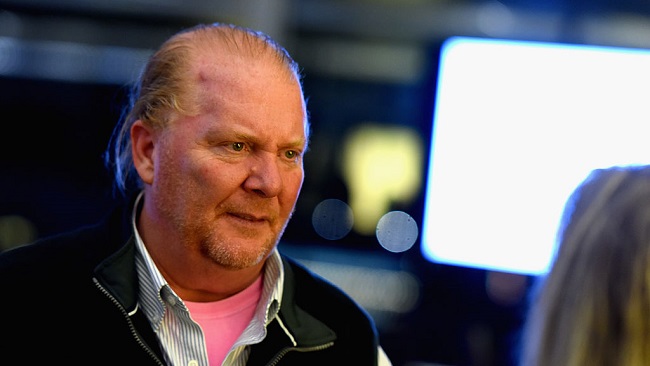 Since last week's bombshell report detailing multiple accusations of sexual misconduct levied against Mario Batali, more women have come forward with accounts of alleged inappropriate behavior by the celebrity chef. Batali initially responded to the claims with an official statement, in which he admitted to his misbehavior and said he would be stepping away from his restaurant business. Even so, the food world has had plenty to say about the claims against Batali, and considering the most recent reports of impropriety, ABC has decided to fire him from its daytime talk show, The Chew.
According to Entertainment Weekly, ABC announced the news in an official statement:
"Upon completing its review into the allegations made against Mario Batali, ABC has terminated its relationship with him and he will no longer appear on The Chew," said an ABC spokesperson. "While we remain unaware of any type of inappropriate behavior involving him and anyone affiliated with our show, ABC takes matters like this very seriously as we are committed to a safe work environment and his past behavior violates our standards of conduct."
Batali, who has co-hosted the show since 2011, did not provide EW with an official comment. Nor has the celebrity chef commented publicly on the recent firing, or anything pertaining to the accusations levied against him, since the initial report last week.
(Via Entertainment Weekly)