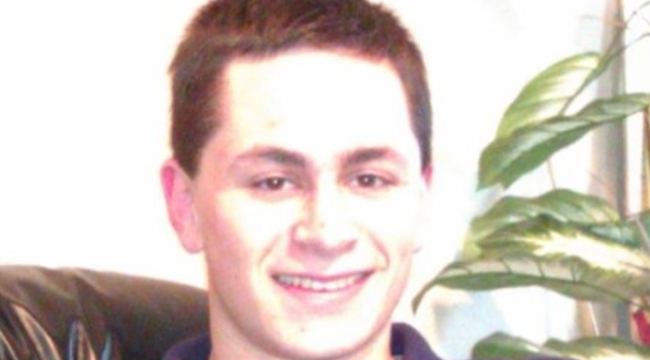 On Wednesday morning, the Austin bombing suspect killed himself with an explosive device after weeks of terrorizing residents with a series of increasingly sophisticated bombs. Although police still don't know whether more explosive devices are out there or whether this suspect truly acted alone, they have reportedly identified the dead suspect as 24-year-old Mark Anthony Conditt.
A bewigged Conditt is also believed to be the person in these FedEx security camera photos, which were tweeted by journalist Randy Beamer of NBC San Antonio affiliate WOAI-TV.
The Austin Statesman (while noting that Conditt may actually be 23 years old) reports that Conditt was a resident of Pflugerville, a Travis County city about 30 minutes away from Austin. The paper, which dug up old blog posts in which Conditt argued against gay marriage and abortion, spoke with residents who are struggling to believe he was responsible:
As the sun rose, neighbors of the 23-year-old, who was home-schooled growing up and went to Austin Community College, struggled to wrap their minds around the news that authorities were linking him to the bombings.

"I know this is a cliché but I just can't imagine that," said one neighbor, who spoke on the condition of anonymity and whose children grew up playing with Conditt on Pfluger Street. The neighbor described Conditt as a nice kid from a great family.
Authorities do believe that it's more likely than not that only one suspect was responsible for creating the bombs — and NBC News is reporting that police discovered that the devices' "exotic" batteries were purchased online, which helped authorities track Conditt — but police have so far been unable to trace Conditt's actions in the 24 hours before his fatal confrontation with law enforcement. As such, they're urging the public to stay vigilant for any devices that may still be en route or that the suspect might have rigged up on trip wires.
In addition, local ABC affiliate KSAT reports that Pflugerville police discovered a "suspicious package" overnight, although they haven't yet revealed whether the contents were related to these serial bombings.
(Via Austin Statesman, WOAI, KSAT & NBC News)