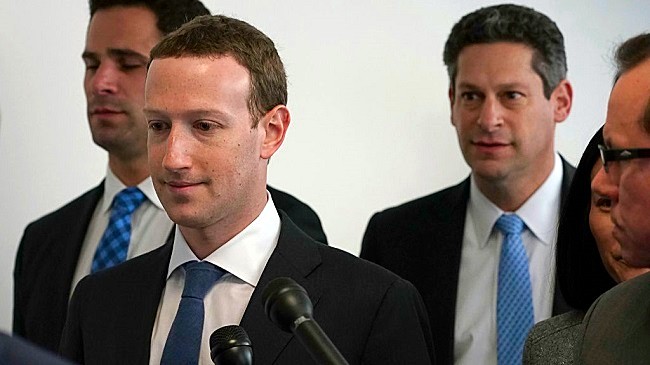 Ahead of his testimony before the House Committee on Energy and Commerce on Wednesday, Facebook CEO Mark Zuckerberg issued what the New York Times called a "broad apology," according to written remarks that were released beforehand. Zuckerberg, who was invited to testify before the committee (and many others) following the ongoing Cambridge Analytica scandal fallout, also took full responsibility for what happened. He also promised that the social media giant would endeavor to combat future invasions of privacy.
According to the prepared remarks, which the committee made public Wednesday morning, Zuckerberg apologized and took responsibility for the sharing of an estimated 87 million users' private information with Cambridge Analytica. Why? Because, in his own words, "I started Facebook":
"But it's clear now that we didn't do enough to prevent these tools from being used for harm as well. That goes for fake news, foreign interference in elections, and hate speech, as well as developers and data privacy. We didn't take a broad enough view of our responsibility, and that was a big mistake. It was my mistake, and I'm sorry. I started Facebook, I run it, and I'm responsible for what happens here."
While the young CEO admitted that his company was "too slow to spot and respond to Russian interference," the Times notes, he insisted on branding the platform as "an idealistic and optimistic company":
"Across the board, we have a responsibility to not just build tools, but to make sure those tools are used for good. It will take some time to work through all of the changes we need to make, but I'm committed to getting it right."
Zuckerberg kicked things off earlier in the day with a personal post, in which he declared Facebook would form its own independent commission of researchers and specialists to study the effects, ill and otherwise, of social media on elections. Even so, others like Apple co-founder Steve Wozniak continued to assail Zuckerberg and Facebook alike with criticisms of its mishandling of the Cambridge Analytica scandal.
(Via New York Times)