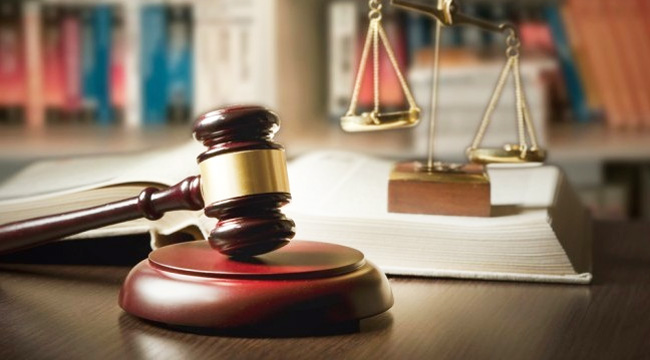 On Tuesday, Massachusetts' highest court threw out a Boston man's gun conviction. In doing so, the ruling ordered lower court judges to consider the high rate of police stops of black men in the city when determining why a man may choose to walk away from an officer. In other words, judges must take into account the fact that many black men may avoid police simply out of frustration at previous police interactions, not because they committed any sort of crime.
The state's Supreme Judicial Court cited studies by the American Civil Liberties Union and the Boston police department, both of which show that black males were more likely to be stopped and frisked by police between the years 2007 and 2010. Writing for a unanimous court, Justice Geraldine Hines instructed lower courts to consider these sort of statistics before allowing "flight" to immediately trigger reasonable suspicion, and thus a search. "Given this reality for black males in the city of Boston," Hines wrote, "a judge should, in appropriate cases, consider the report's findings in weighing flight as a factor in the reasonable suspicion calculus."
With that, the court overturned the conviction of Jimmy Warren, a black man who was arrested and slapped with weapons charges following an unrelated nearby break-in. On the night in question, December 11, 2011, police were investigating a break-in in the Roxbury neighborhood of Boston. Officers had only vague suspect descriptions to work with: Two black men in black hooded sweatshirts, and a third black man in a red hooded sweatshirt.
About a half an hour after the break-in, on two separate occasions, Warren and a friend ignored cops' requests to stop and chat. The second of these meetings led to a foot chase, after which Warren was arrested at gunpoint in the backyard of a residential home. Warren was slapped with an unlawful possession of a firearm charge after a handgun was found in the front yard of that home.
According to the Supreme Judicial Court, however, the police had no legitimate reason to stop Warren and his friend in the first place. "It was simply not possible for the police reasonably and rationally to target the defendant or any other black male wearing dark clothing as a suspect in the [house break] crime," Hines wrote, stressing that the only detail police knew about the suspects was "three black males: two black males wearing the ubiquitous and non-descriptive 'dark clothing,' and one black male wearing a red hoodie.'"
The justice ordered judges deciding cases in lower courts — especially those located in Boston — to familiarize themselves with ACLU and police department studies of Field Interrogation and Observations (FIO) reports, and consider those findings when deciding cases that pertain to young black men.
In the ACLU study, it is reported that even though black people made up 24 percent of Boston's population, they made up 63 percent of more than 200,000 FIOs between 2007 and 2010. The Boston police department's study had similar findings: Black residents experienced 8 percent more repeated FIOs and were 12 percent more likely to be searched than their white neighbors.
"The finding that black males in Boston are disproportionately and repeatedly targeted for FIO encounters suggests a reason for flight totally unrelated to consciousness of guilt," Hines wrote. "Such an individual, when approached by the police, might just as easily be motivated by the desire to avoid the recurring indignity of being racially profiled as by the desire to hide criminal activity."
(Via The Boston Globe)