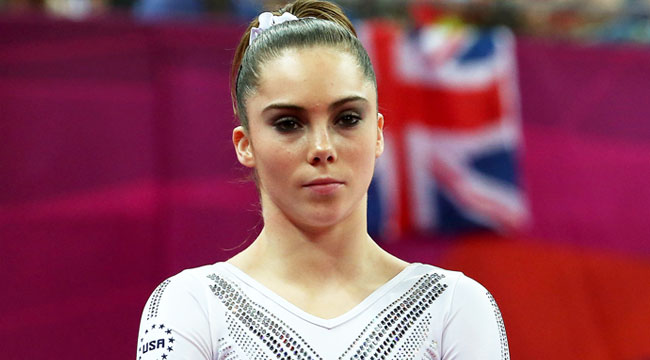 Former USA gymnast and two-time Olympic medalist McKayla Maroney was one of more than 260 women to accuse former Michigan State and Team USA Gymnastics doctor Larry Nassar of sexual abuse and a number of other crimes. In her first public statement since Nassar's final sentencing, she spoke at the New York Society for the Prevention of Cruelty to Children charity luncheon. She blasted USA Gymnastics, the U.S. Olympic Committee, and Michigan State University for their role in allowing Nassar's reign of terror to continue:
"We know Larry is a monster, and learning from everything that has come out, I should never have met him. USA Gymnastics, MSU and the USOC continued to look away (and) to protect their reputations. All they cared about was money and medals. It didn't seem they cared about anything else."
Maroney also noted that the #MeToo movement gave her the courage to speak out about the abuse she suffered prior to the 2012 London Olympics. She admitted that she had been seeking motivation to come forward, and she felt that the movement inspired "my moment." She also says that it felt like her duty to add her experiences to the growing collection of stories from countless other women who have experienced sexual harassment and sexual assault.
Former USA Gymnastics CEO Steve Perry resigned in March, and the entire board was forced out over its handling of the Nassar case. Meanwhile, the ongoing MSU investigation into what the university knew about Nassar's acts has led to the resignation of alumni chief Scott Westerman, which makes him one of many university officials to leave his post amid the scandal's fallout.
(Via USA Today & Detroit News)