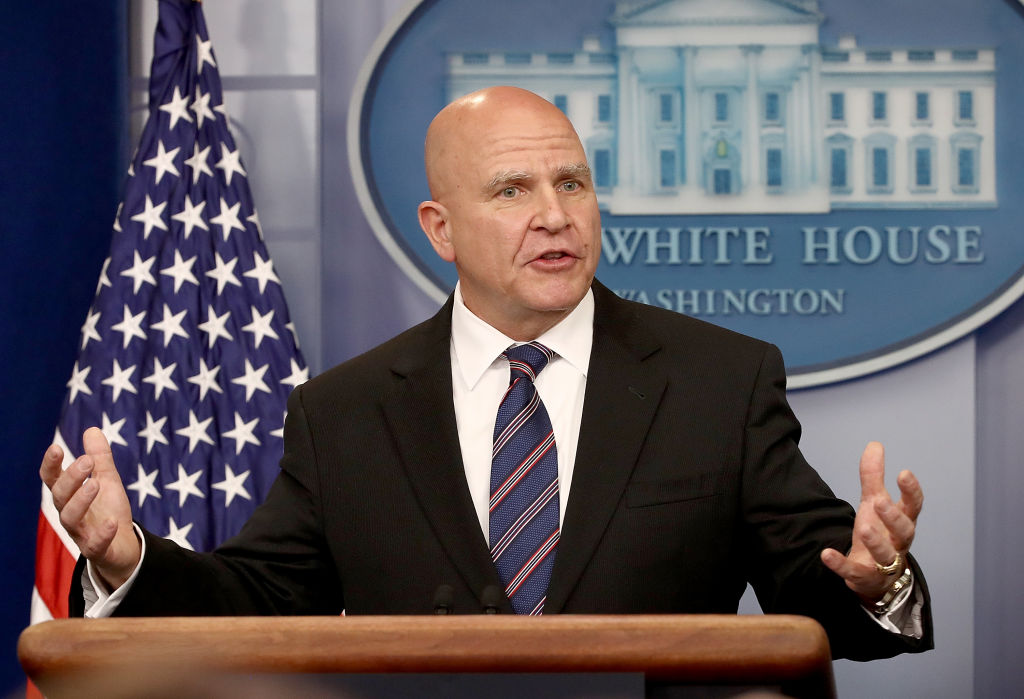 The first real comment from The White House on the report that Jared Kushner sought a secret communication method with Russia attempted to keep Kushner out of the line of fire. National Security Adviser H.R. McMaster spoke about the idea of a back channel communication with a foreign country earlier on Saturday, speaking at a press briefing that followed the completion of President Trump's nine-day five-city foreign country tour. McMaster flat out told reporters the notion that the United States might create an off-the-books form of communication with another country is nothing new, so any reports indicating such a thing doesn't particularly bother him according to The Washington Post:
"No," McMaster said (when asked if Kushner's behavior concerned him). "We have back-channel communications with a number of countries. So, generally speaking, about back-channel communications, what that allows you to do is to communicate in a discreet manner."

He continued, "No, I would not be concerned about it."
The comments downplaying what Kushner allegedly tried to do came after National Economic Council Director Gary Cohn initially declined to comment on the Kushner story.
"We're not going to comment on Jared," Cohn told reporters while a CNN breaking news report on the Kushner situation played over his shoulder. "We're just not going to comment."
The remarks by McMaster are the first remarks from the White House on what intelligence officials allege was a meeting Kushner set up at the Trump Tower that featured Michael Flynn and Russian Ambassador Sergey Kislyak spit-balling about the two countries using Russian diplomatic facilities to create a secure communication channel, masking conversations from U.S. monitoring. While more direct than Cohn, McMaster and the rest of Trump's communication team stayed away from commenting directly on the Washington Post report.
Trump is on his way back to Washington tonight, where he is sure to get right to work on picking up the pieces from the eventful last week, possibly his most challenging since taking office in January. Aside from the allegations against Kushner, the president will also have to deal with the pending testimony of dismissed FBI Director James Comey to the Senate Intelligence Committee, the ongoing leaks from within his administration, and the independent investigation into Russia's ties to his campaign and the 2016 Election.
(Via The Washington Post)