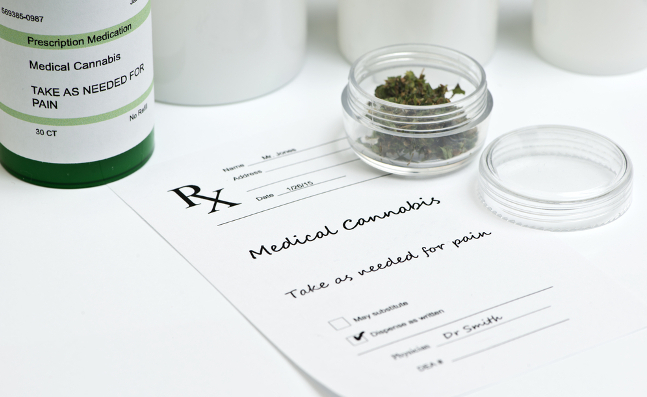 A Kansas woman is fighting to keep custody of her son and awaiting charges after police found "evidence of drug activity" during a search of her home. This wouldn't grab headlines as it is, but it turns out that the search was sparked by her son defending medical marijuana use during a school anti-drug presentation.
Shona Banda spoke exclusively with Ben Swann about her ordeal, detailing her side of the events leading up to the search of her home. It all started when her son brought up some key points about "cannabis" and his mother's use to combat her Crohn's disease during his drug education class:
"Well, they had that drug education class at school that was just conducted by the counselors… They pulled my son out of school at about 1:40 in the afternoon and interrogated him. Police showed up at my house at 3… I let them know that they weren't allowed in my home without a warrant… I didn't believe you could get a warrant off of something a child says in school." Banda continued, "We waited from 3 o'clock until 6 o'clock. They got a warrant at 6 o'clock at night and executed a warrant into my home. My husband and I are separated, and neither parent was contacted by authorities before [our son] was taken and questioned."

"They subsequently conducted a raid and then called me when the raid was over letting me know that there was a list of items they took on my kitchen table, I was allowed to go home, and [an officer] gave me his word I would not be arrested in person or at work and that charges would be given to me in a postcard in the mail. I have not been charged with anything at this point, but I have a hard time believing that it's OK for them to interrogate my child without parental consent for hours," said Banda. A report by The Human Solution International notes that officers found 2 ounces of cannabis and an ounce of cannabis oil during the raid.
A police spokesman noted that this was not a raid, but confirmed most of the details in the story. Kansas doesn't allow the use of marijuana for any reason, including medical reasons, but that doesn't explain the rapid expansion of this incident.
As of now, there are no charges and it would seem that the evidence found in the house indicates personal use. Her son is still removed from her custody, with her next hearing scheduled for April 20th. A GoFundMe has been set up to help with her legal costs, but it's hard to see what will come after the entire ordeal is over. Definitely read the full interview over at Ben Swann's site if you're interested in more detail.
(Via Ben Swann / Washington Post)