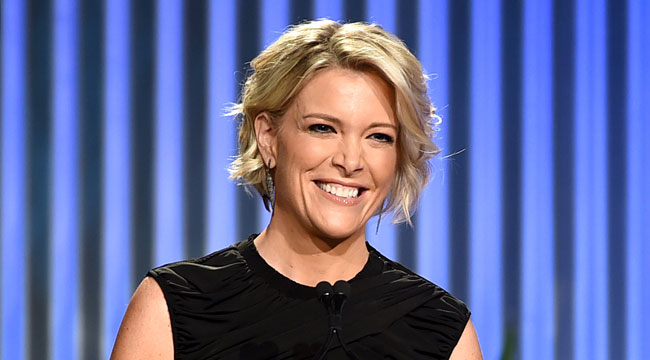 Megyn Kelly is going full-steam ahead with rebranding herself as a new Megyn Kelly — not the one you remember from Fox News but one who hosts an extension of a morning show (human interest stories, celebrity interviews). Even though the early ratings for NBC's Kelly experiment were lacking, she'll be in America's homes every morning starting next week. In an AdWeek interview before the premiere of the show, Kelly talked about the goals of her new show and how it was a relief to not have to cover President Trump every night, even though she'd happily have him on the show.
After talking about how happy she is to be out of "the vitriolic stew that is cable news prime time," Kelly — who Trump once called "a bimbo" before she delivered a toothless interview of him — says it is "absurd" how "there are so many reporters who are completely biased against Trump." She goes on to say that President Trump is right to accuse the media of being biased:
"Uh. Right. But it's absurd. He's right that they're biased against him. They're extremely biased against him. And some play right into it. They do themselves no service with that tactic."
Kelly quickly pivots to say that Trump isn't helping either by "targeting" journalists or latching onto the far-right before declaring that she just wants to keep politics out of some things:
"You have conservatives who see their issues diminished regularly, or ignored, or mocked. Why can't I watch the Emmys without seeing Sean Spicer? What was he doing there? Can't I just watch the fabulous gowns? Can't I have an escape? Must everything be political? Everything? EVERYTHING! I'm sick of it. And I'm not the only one."
Does that sound like Kelly is going to ignore the news while shading other journalists because it's her best (only?) chance to shed her image as a conservative pundit? You decide.
(Via Adweek)