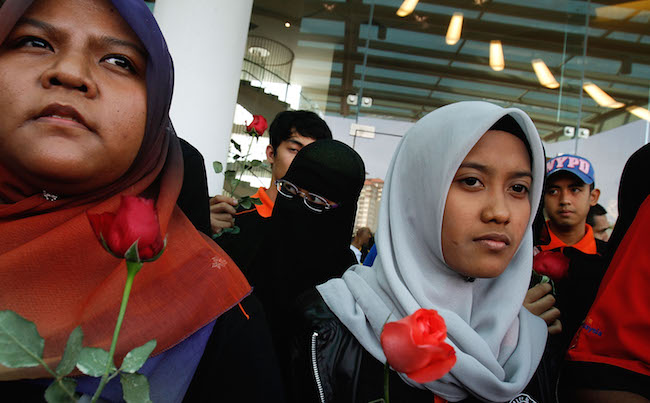 French and Malaysian investigators announced that a piece of airplane debris discovered on the French island Réunion is almost certainly from Malaysian Airlines Flight 370, which disappeared over the Indian Ocean last year on March 18.
Only American officials from Boeing and the National Transportation and Safety Board remained doubtful, requesting further investigation.
According to the New York Times, before a news conference in Paris, Malaysia's prime minister Najib Razik said that the part, known as a flaperon, definitely came from the plane, and reiterated that conclusion during the conference itself: " 'Today, 515 days since the plane disappeared, it is with a very heavy heart that I must tell you that an international team of experts have conclusively confirmed that the aircraft debris found on Réunion Island is indeed from MH370.' "
A flaperon stabilizes an airplane, especially during low speed maneuvers like take off and landing. It's found on the back of the wing.
American officials said that there was a modification to the flaperon that washed up on shore inconsistent with MH370's maintenance records. Yet French and Malaysian officials believed that the part – which Boeing confirmed was from a Boeing 777 – had to be from MH370, especially because no other plane of its kind is currently unaccounted for.
(Via New York Times)