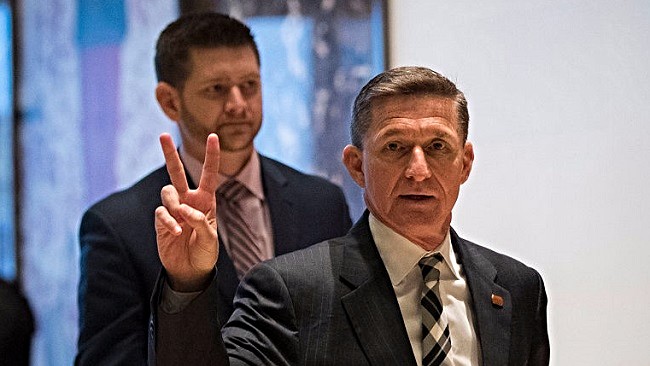 Despite reports indicating Special Prosecutor Robert Mueller has more than enough evidence to indict ex-White House National Security Advisor Michael Flynn and his son, no charges have been filed publicly. Even so, with the recent advances made against former Trump campaign manager Paul Manafort and ex-campaign advisor George Papadopoulos, many think the Flynns' days are numbered. All the while new reports regarding the investigation's latest developments continue to turn up, like a recent Wall Street Journal article detailing a lucrative financial deal between the Flynns and Turkey.
The elder Flynn's ties to Turkey are well known. In March, he admitted to lobbying for the Eurasian country during the 2016 presidential campaign. Three months later, these ties came under scrutiny by Mueller's Russia probe, which has since focused its efforts on the aforementioned deal regarding the extradition of Muslim cleric Fethullah Gulen, who is wanted by Turkish officials. According to the Journal, Flynn and his son were set to receive $15 million for helping to deliver Gulen to the Turkish government — a move thought possible with the father's status as White House national security advisor:
Federal Bureau of Investigation agents have asked at least four individuals about a meeting in mid-December at the '21' Club in New York City, where Mr. Flynn and representatives of the Turkish government discussed removing Mr. Gulen, according to people with knowledge of the FBI's inquiries. The discussions allegedly involved the possibility of transporting Mr. Gulen on a private jet to the Turkish prison island of Imrali, according to one of the people who has spoken to the FBI.
Spokespersons for Mueller, Flynn and Flynn Jr. refused to provide comment for the Journal's story. What's more, the individuals who were reportedly interviewed by the FBI "didn't attend the December meeting and didn't have direct knowledge" of what transpired there. Even so, considering the elder Flynn's many spurious connections to the Turkish government, this hasn't deterred Mueller's team from pursuing the matter to the fullest extent.
(Via Wall Street Journal)