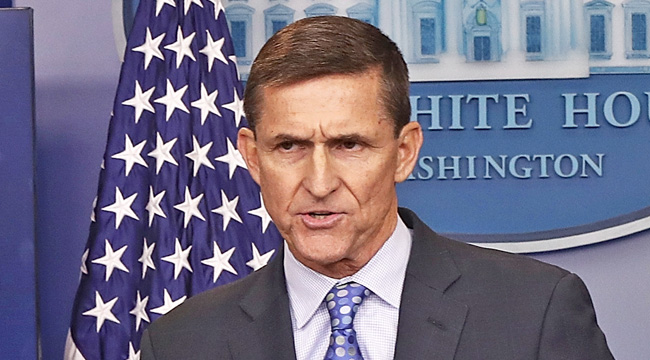 On Wednesday afternoon, National Security Advisor Gen Michael Flynn issued some stern words to Iran. The action arrives after Sunday's Iranian missile test, which the country has confirmed, along with an Iran-sponsored attack by the Houthi movement (of Yemen) on a Saudi naval vessel. In addition, Flynn issued a rebuke to the Obama administration, which Republicans have accused of being too soft on Tehran's actions.
This was the first public speech by Flynn since his appointment by President Trump. He used unequivocal "on notice" language in response to Iran's defense minister, who has argued that the missile test did not violate the 2015 nuclear deal with other world powers. Yet Flynn gave no indication of how the Trump administration plans to respond:
"As of today, we are officially putting Iran on notice. The Obama administration failed to respond adequately to Tehran's malign actions, including weapons transfers, support for terrorism, and other violations of international norms. The Trump administration condemns such actions by Iran that undermine security, prosperity, and stability throughout and beyond the Middle East and place American lives at risk."
The Guardian adds word from a U.S. Central Command spokesperson, who acknowledged that they were aware of Flynn's statement. However, the spokesperson adds that this is still a mere policy matter, and "We have not been asked to change anything operationally in the region."
In addition, the Pentagon knew about Flynn's statement, and Trump Secretary of Defense General James Mattis stepped in to "soften his language about Iran" from a draft version of what Flynn really wanted to say.
Clearly, the right and left hands are not working together yet.
(Via The Guardian, CBS News & Daily Beast)