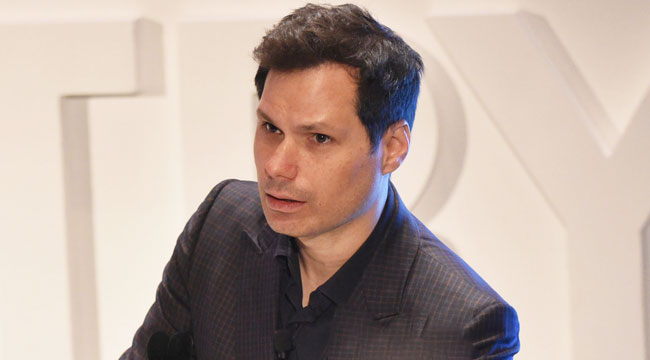 Comedian Michael Ian Black got frighteningly real with his commentary in the wake of the latest school massacre in Florida, in which 17 people lost their lives. The suspect, Nikolas Cruz, has subsequently been charged with murder after what appears to have been a painstakingly orchestrated plan designed to maximize his body count. Black, who often weighs in on hot button issues with a little humor, definitely isn't laughing now.
Black fully recognizes the warring sides in the gun control argument, which customarily exchange blows with little effect after such tragedies. One of the most glaring facts here is that Cruz was able to legally purchase an AR-15 during the past year after passing a background check (despite an apparent history of behavioral issues). Yet the beyond the issue of access to semi-automatic weapons, Black posits a deeper problem: "Boys are broken."
He sees this as the elemental issue that may be solvable, but since the roots of that problem are often further buried by society, Black believes that "we need to fix the gun problem" before the other problem can be addressed.
Black then fully explains his argument about "broken" males, who he believes have remained "generally locked into the same rigid, outdated model of masculinity" over the past 50 years while womanhood has been redefined. He takes his Twitter followers into a scary place to communicate multiple times that "men are terrified" and confused by the intertwined nature of masculinity with sexuality, self-worth, and power.
This is one of the most clearly articulated arguments out there after the latest massacre, and hopefully, people are listening. Because as Black repeats in a few instances, "It's killing us."