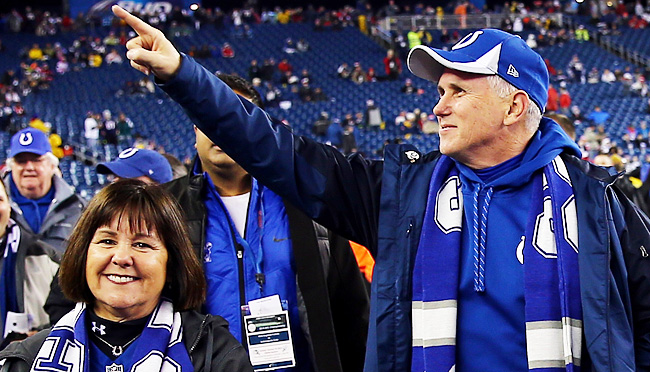 Following Mike Pence's Sunday NFL protest — which saw him dramatically walk out of a Colts-49ers game over players taking a knee — many questioned details surrounding the timing, the chosen opponent, and the wording of accompanying statements and tweets (with President Trump admitting that this visit was in the works for some time). However, no one disputed that this was one expensive protest footed by taxpayers.
Initial estimates based upon publicly available details placed the bill at around $242,500, mainly based upon expenses associated with flying in Air Force 2. However, there's still the matter of Secret Service protection, which everyone realizes doesn't come cheap. As a result, watchdog group Citizens for Ethics (CREW) has filed a Freedom of Information Act (FOIA) request for any and all records relating to security, flight costs, and other hidden odds and ends. The group's website succinctly describes what they want:
1. Copies of records of or reflecting the use of government funds to provide security and any other services to Vice President Mike pence for his travel on Sunday, October 8, 2017, which included a flight from Las Vegas to Indianapolis to attend an NFL football game and then a flight to Los Angeles for a political fundraiser; and

2. Copies of records of or reflecting when the Secret Service was notified of the Vice President's travel plans for October 8, 2017.
The group also points toward how Pence's protest (and they call it a "political stunt") was not only encouraged and praised by the president but actually undertaken because Trump "asked" him to do it. Of course, Pence's trip arrived after weeks of criticism by the president and the administration, which interpreted knee-taking by Colin Kaepernick (and so many other players, who remain supported by coaches) as disrespectful and unpatriotic.
Soon enough, the true (and undoubtedly much higher) cost of Pence's protest should surface, and folks will continue to wonder why taxpayer dollars funded this trip while Puerto Ricans continue to suffer after Hurricane Maria.
(Via CREW)