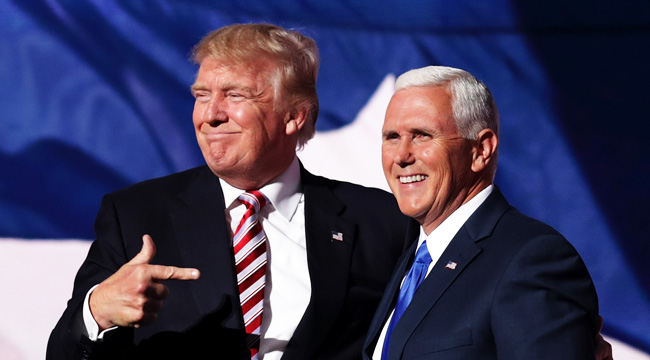 In a relatively unexpected move, Vice President Mike Pence has retained an outside attorney for the various Russia investigations. The use of "relatively" refers to the omission of Pence's name from virtually every Trump-Russia-involved story out there. When he is mentioned, it's generally because a Trump associate like former National Security Advisor Michael Flynn has been exposed for lying to Pence about the nature of his meetings with the Russian ambassador. Still, it's a wise move to hire outside counsel when it seems like the entire White House has been sucked into these probes.
The Washington Post reports that Pence has hired a former U.S. attorney, Richard Cullen, who will represent him for the House and Senate probes into potential Trump campaign collusion with Russia. Cullen will also answer on behalf of Pence to any inquiries made by Special Counsel Robert Mueller. WaPo reports that Cullen will not be paid with taxpayer dollars and has the official Pence statement:
"I can confirm that the Vice President has retained Richard Cullen of McGuire Woods to assist him in responding to inquiries by the special counsel," said Jarrod Agen, a Pence spokesman, in an email statement. "The Vice President is focused entirely on his duties and promoting the President's agenda and looks forward to a swift conclusion of this matter."
Pence's decision to hire a private attorney comes on the heels of Trump funneling inquiries to his own personal lawyer, Marc Kasowitz. And although Kasowitz has also reportedly told "some" White House staffers not to worry about hiring their own lawyers, it's understood that many of them could follow Pence's example. Because one never knows when Congress will start firing off more subpoenas.
(Via Washington Post)